Ann, our nanny, told us about this fun nature trail she used to go to a lot as a kid so today we decided to go check it out.  It was a beautiful Sunday afternoon… a perfect day to be playing outside.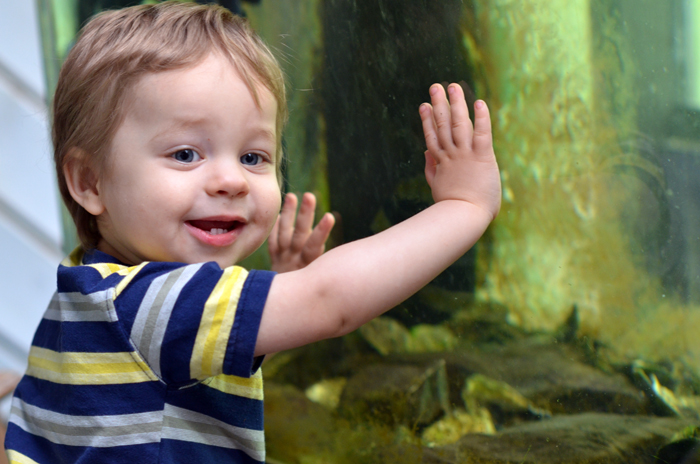 We started out by going inside the Nature Center.  There were fish tanks with turtles, frogs, snakes, and cockroaches.  There was even some bees and chickens.  The boys LOVED the turtles.  Anthony was squeaking with excitement.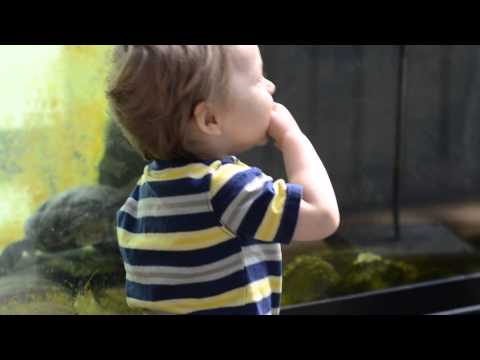 Nathan pointed out how cool they were.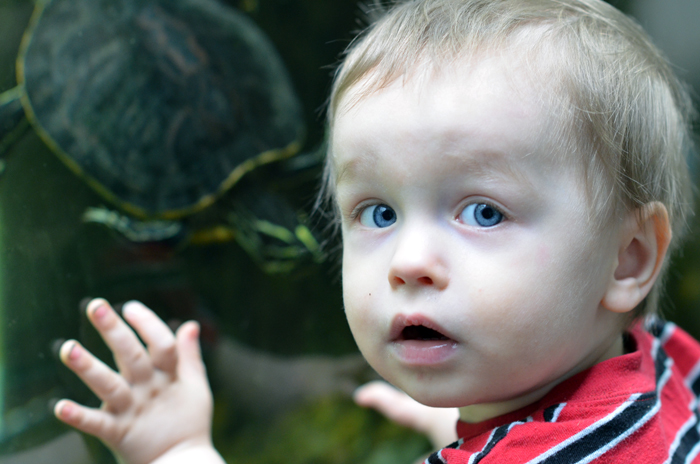 Then we walked over a bridge on a short nature hike.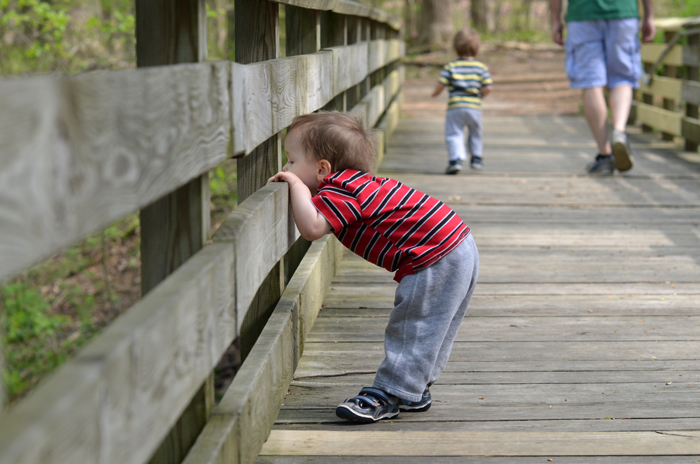 And through the woods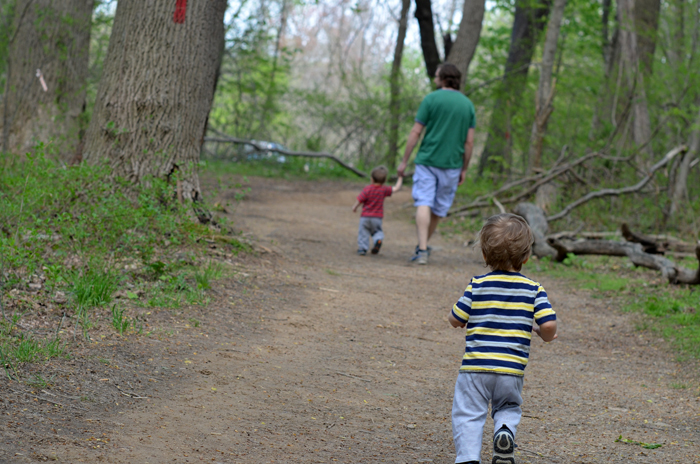 Nathan was very careful on the slight incline.  He got down on his butt and scooted down the hill.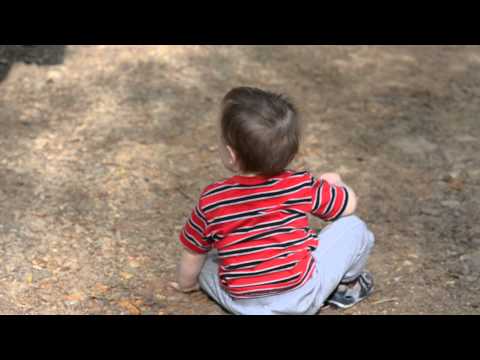 Then we headed to the beach.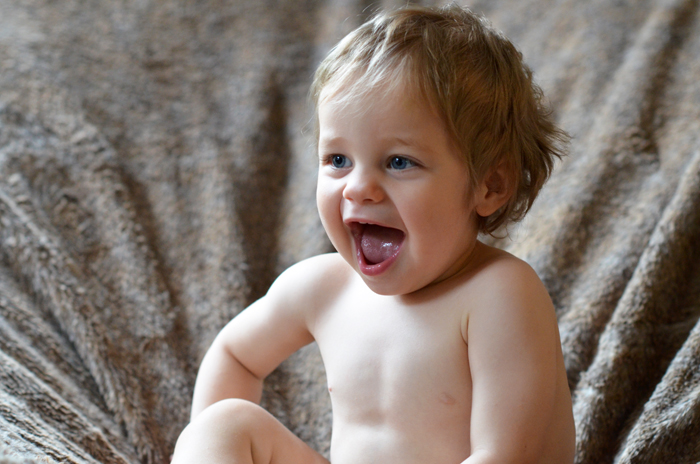 It was surrounded by picnic tables and beautiful trees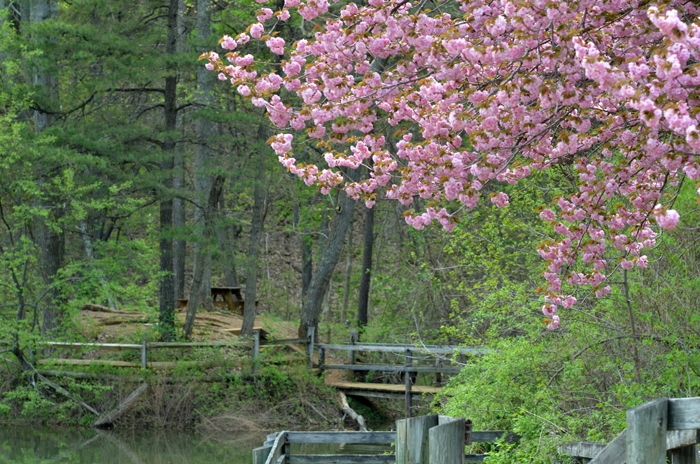 The boys enjoyed playing in the sand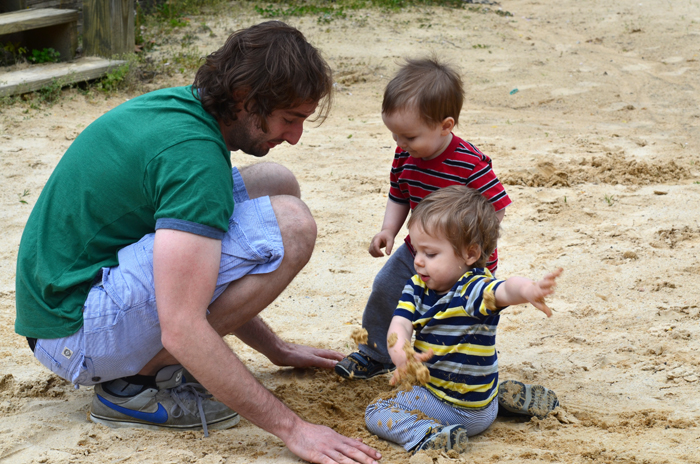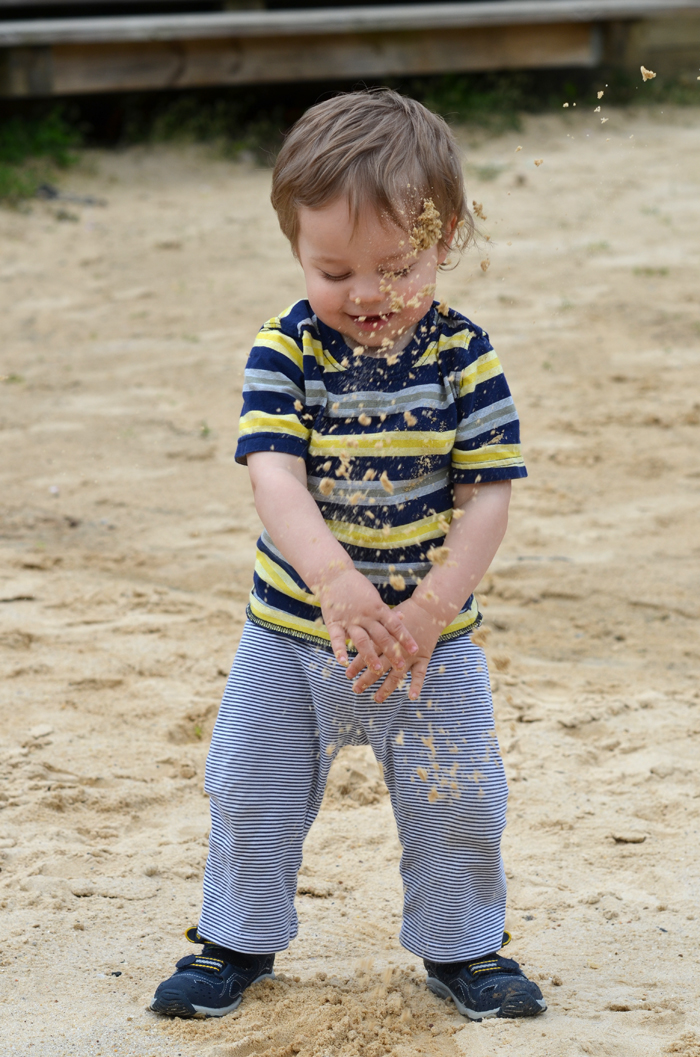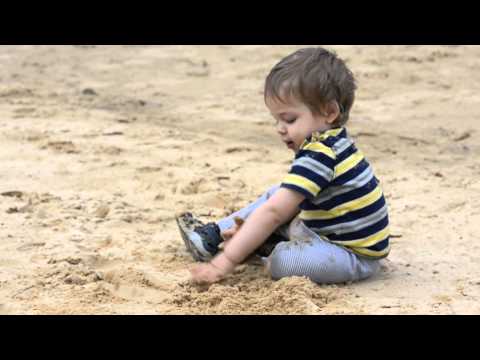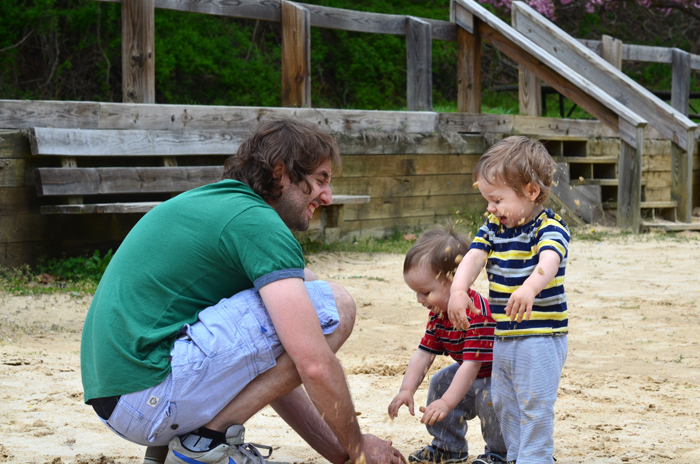 And eating the sand too.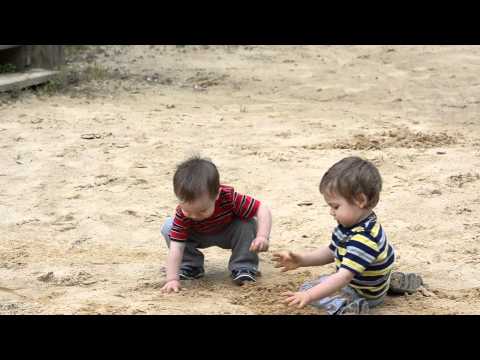 We finished the day by playing on the playground equipment and sliding down the slides.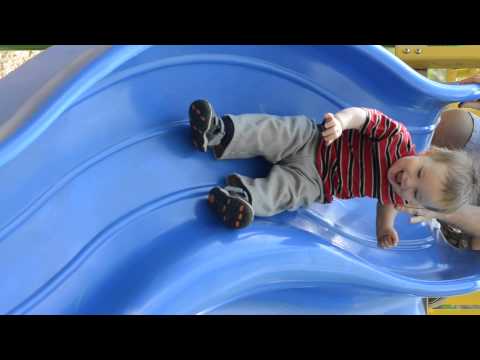 Nathan was upset when other kids tried to play on "their" toys.  They got the hang of the slides very quickly.  racing between the slide and the steps to get up and go again.  Anthony preferred to go down on his belly while Nathan liked to sit on his bum.