The Steelers got their first win of the season last Sunday thanks to the boys showing off their Steeler pride.  They both had their game faces on which resulted in a win over the Jets, 19 to 6.
They might've been born in Baltimore but they bleed black and gold.  😉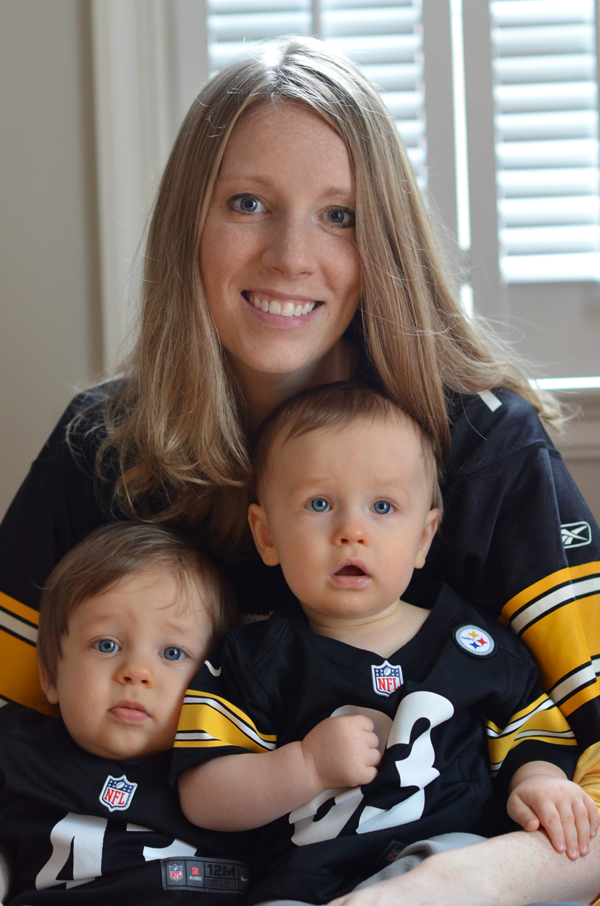 **this post is dedicated to our nanny, Ann.  Go Steelers, beat the Ravens on Sunday!