Sunday 11th – finally got to go home
Monday 12th – getting a rhythm down with the feedings and alternating the "night shift"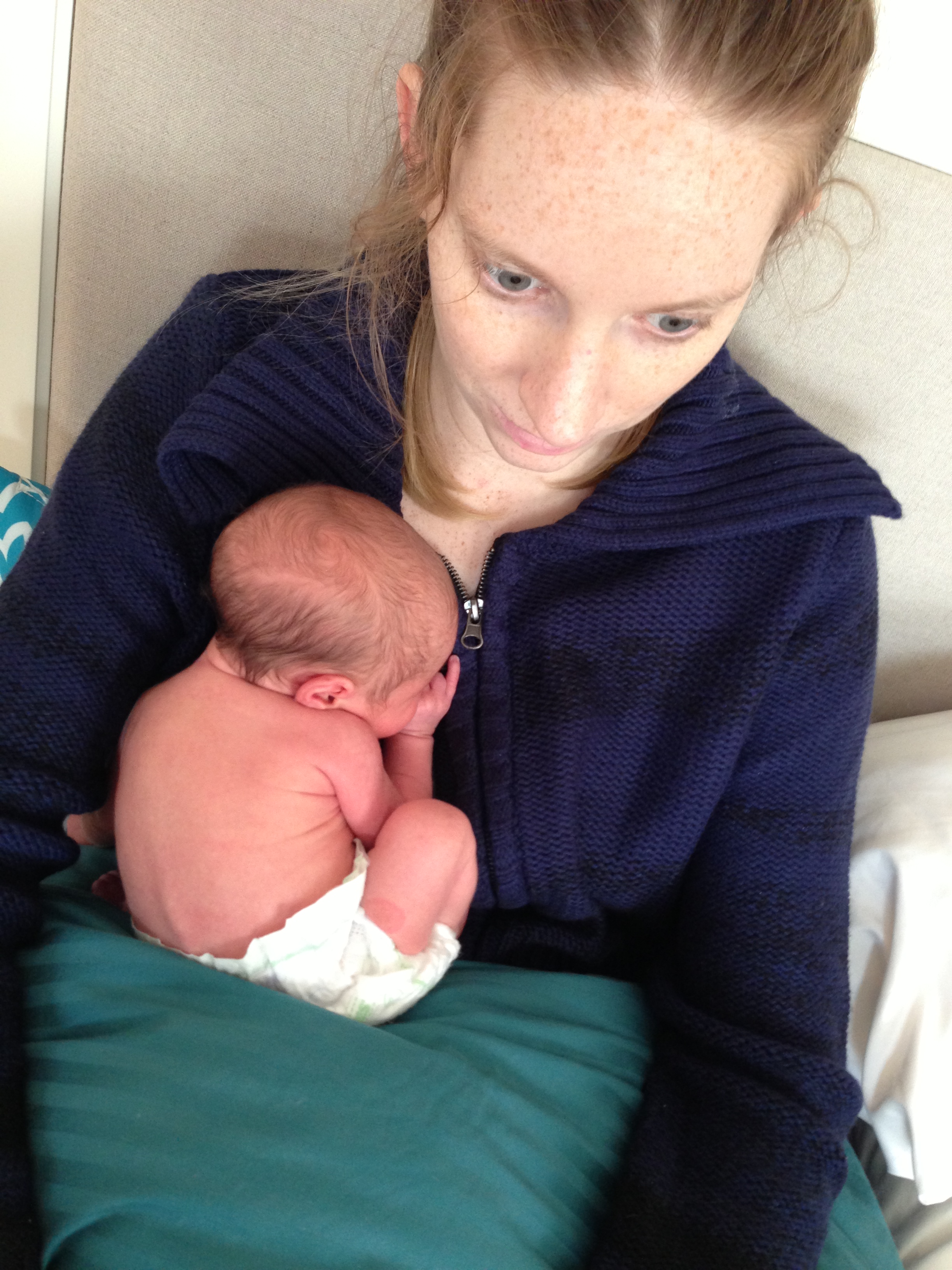 (Nathan cuddling on my chest)
Tuesday 13th – took the boys to their first pediatrician appointment.  She is awesome, Dr. Lois Sullivan! Got the new car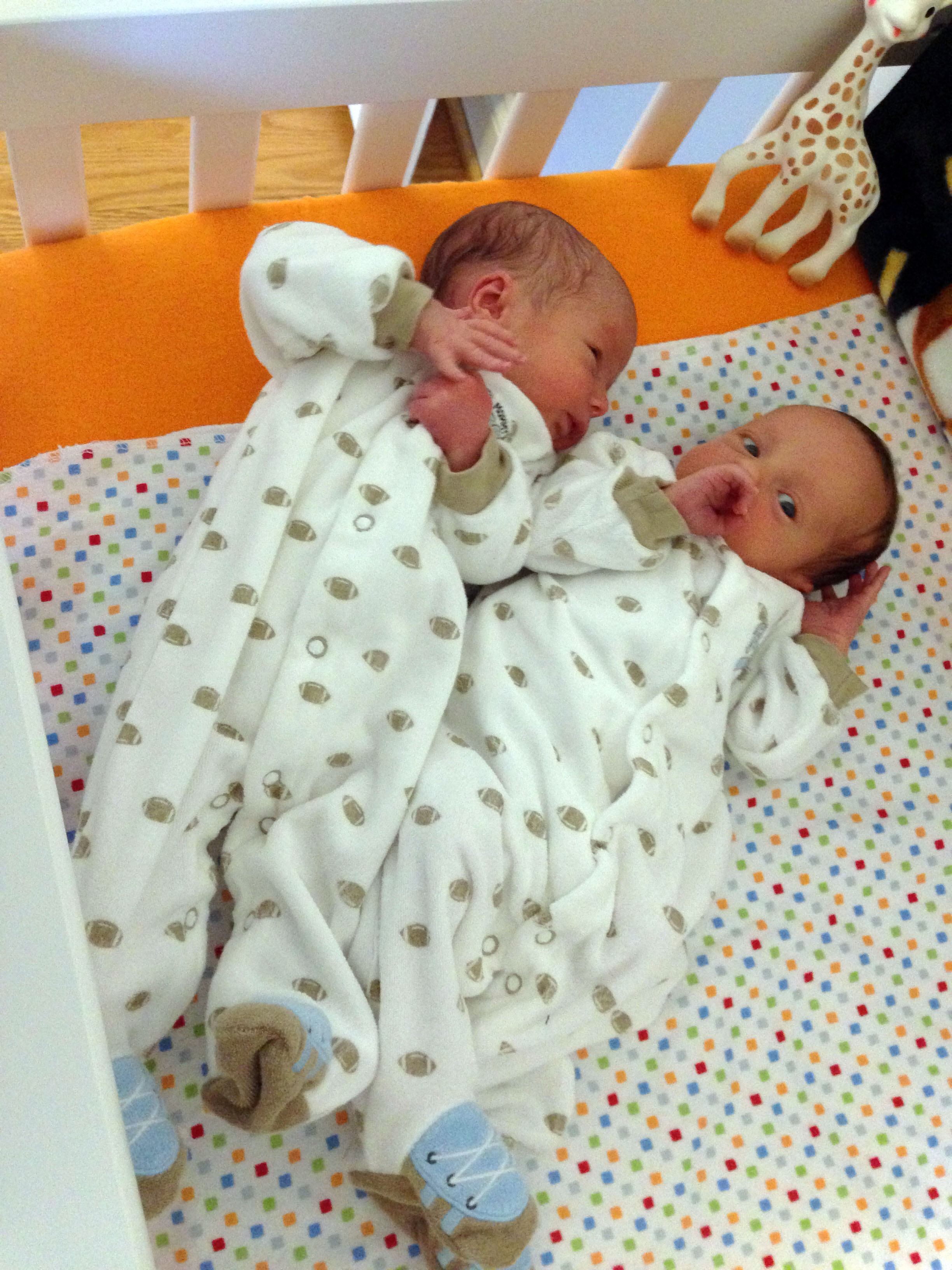 Here's the boys in the outfits they wore to their first pediatrician appointment.  Thank you uncle Paul and Kristen!  Cute little football bros.
Wednesday 14th – Mommy weighs in at 5 pounds less than she did before we conceived.  From the cesarean alone I lost 35 pounds.  We had a followup Dr's appointment  for blood pressure check today.  The tape around cesarean section scar was removed.  I look in the mirror and don't recognize myself.  I probably haven't been this skinny since high school.  The muscles on my body are floppy.  We're trying to slowly build up my muscles again and take walks around the neighborhood.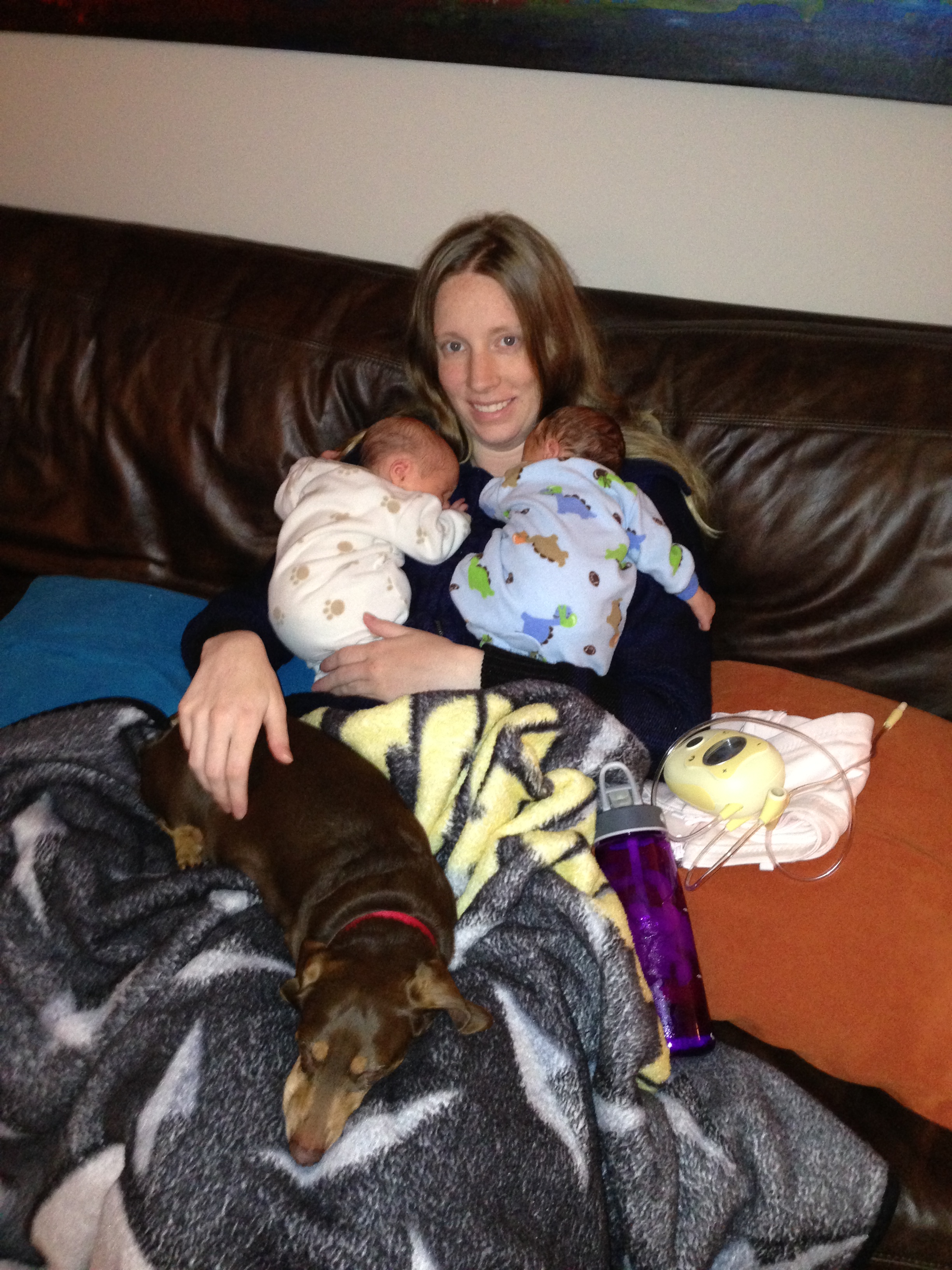 Gracie has been awesome.  She kinda sniffs at the boys and wants to be around all the excitement.
Thursday 15th – The whiteboard feeding tracking has been so helpful.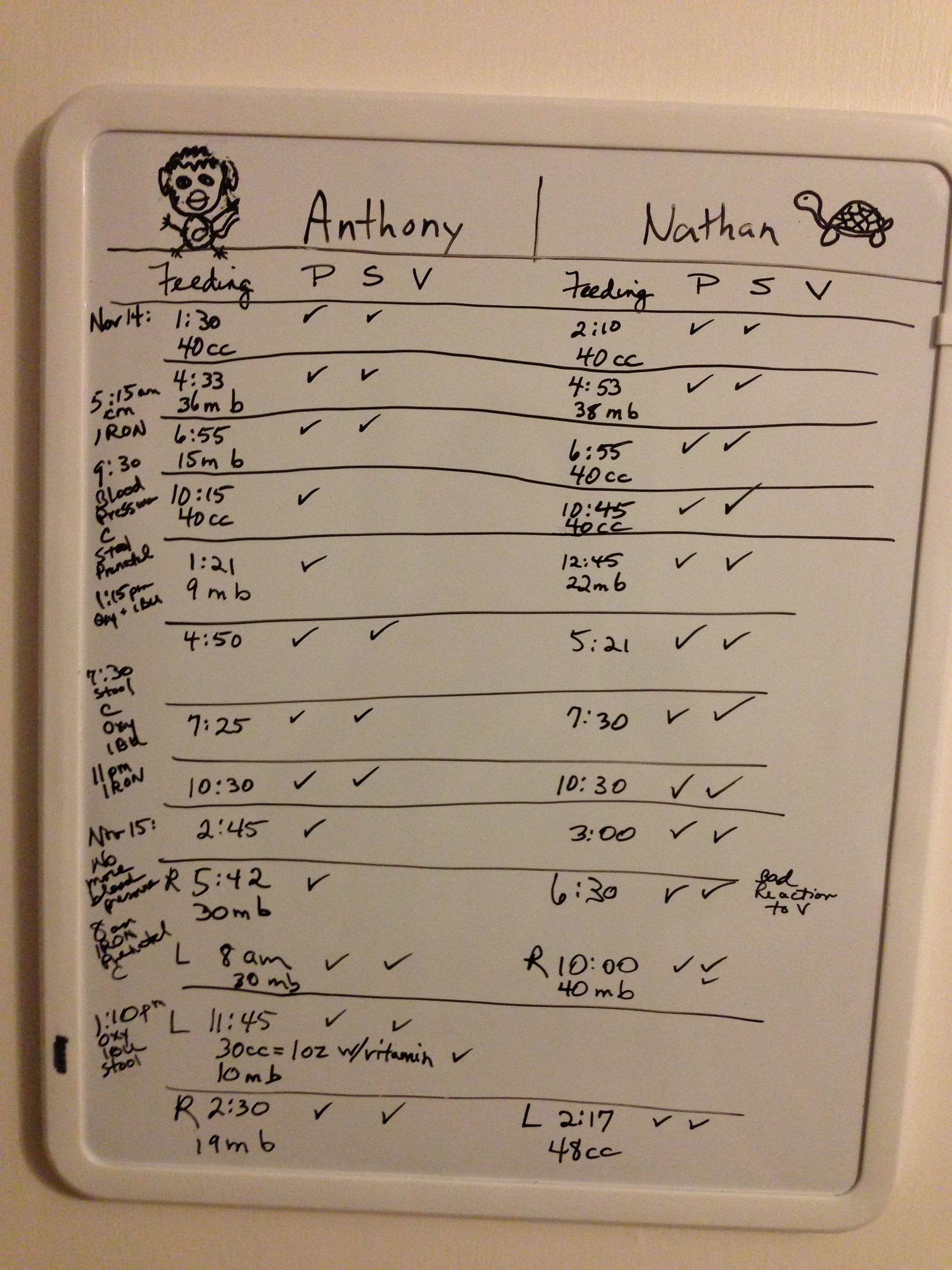 Friday 16th – Had to go back into the pediatrician with Anthony to run a test again… waiting on the results. He's almost to his birth weight – 5 lbs 8 ounces.  Both Anthony and Nathan lost their cords today.
Saturday 17th – Babies first bath!