Both are latching together making feedings twice as fast!  Not sure how long this is going to last but it's super cute to see the two boys staring each other down and holding hands in the middle.
Here's a pic my mom took to document the success.  Nothing inappropriate showing I promise.  🙂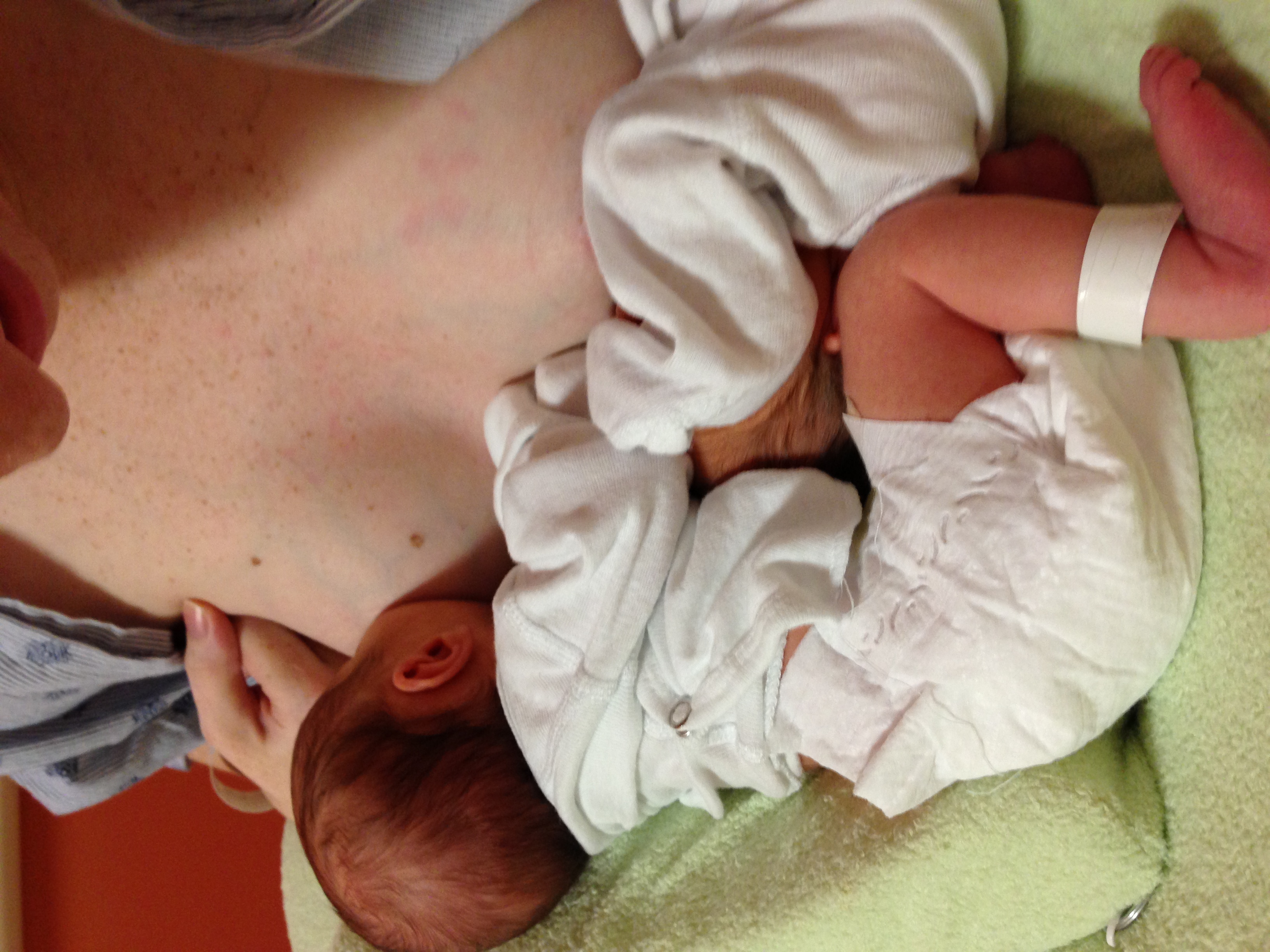 Nathan likes to do the cross hold while Anthony is content in the football hold.  So they get all tangled in each other. Every now and then I can get Nathan to football hold as well.  These little dudes are going to be very close growing up.