It's been a few weeks since we've been back from our Florida vacation.  I've struggled keeping up with the blog lately.  I wonder why… it's not like we have four young children constantly needing our attention.  Florida was a blast.  We spent two weeks there in a VRBO that my parents rented (thanks mom and dad!) in Venice, FL.  It had a pool and was really close to the beach so we got lots of time soaking up the sun and lounging in the water.  It was a blast getting to see my mom's side of the family.  My sister came down with Banks so it was fun to see him with our boys.  Banks and Anthony were about the same size.  They seemed to have fun together when Banks was around.
The first few days we were there were rough.  In the first 5 days we were at the hospital 4 times.  The girls got ear infections probably stemming from the flight and congestion.  So they were up screaming most nights.  Then Nathan was getting a bath with grandma and split his chin open on the bathroom tub.  I wasn't there at the hospital because we were out without a car at Calah's bachelorette party, but I heard he was very brave.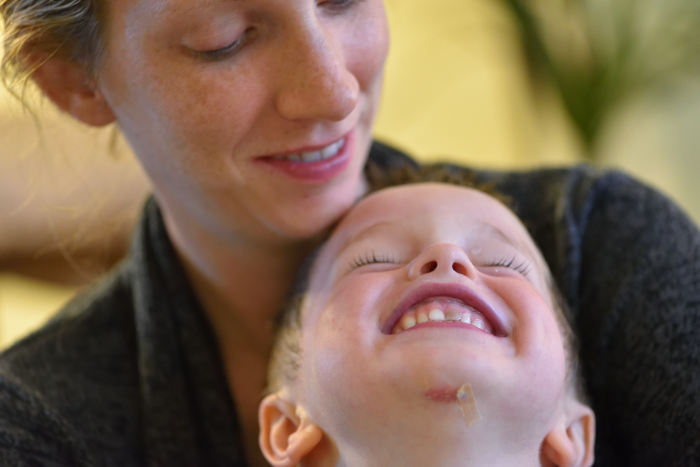 By the end of the trip Nathan had figured out how to swim pretty good but still not to the point where he could do it unsupervised.  He was mostly confident enough to go under water and swim between two people a short distance.  Anthony on the other hand was scared of the water.  A little of it is his personality in general, he's more hesitant.  But the big reason is likely the fact that he fell into the pool on day one and I had to jump in with my clothes on to "save" him.  Since then he kept his distance.  The pictures on this post were from my nice camera but we captured a lot of the trip on Instagram (which auto creates blog posts for me).  Unfortunately my photo editing time is limited to 0 hours so I didn't adjust the lighting on any of these.  Luckily Nathan grabbed my camera a few times and took some great photos.  Paty's friend Luiza was even able to fly out for the weekend.
We came to Florida for my cousin Charles wedding.  Which was gorgeous by the way.  The bride was stunning *we love you Calah* and the party was super fun.  Steve and I enjoyed a much needed night out dancing away from the kiddos.  It was also the first time that my brother, sister, parents, and I had been together since Knox was born about 5 years ago.  It's going to get harder and harder to all be in the same place with all these young children!  It was great to see everyone (If anyone wants the originals of any of these pictures just let me know!).  I snuck away from the reception for a bit to go back and feed the girls since the rental was so close to the reception.  The boys were still up causing a ruckus so I got them all dressed to crash the wedding reception (they weren't invited but there were a ton of kids everywhere so I thought it'd be fun to bring them back for some dancing).  But grandma put the kibosh on that idea.