This week we took the kids to Long Island.  The girls got to meet their great grandparents, Nona and Poppy, for the first time and the boys got to see them again for the first time in a very long time.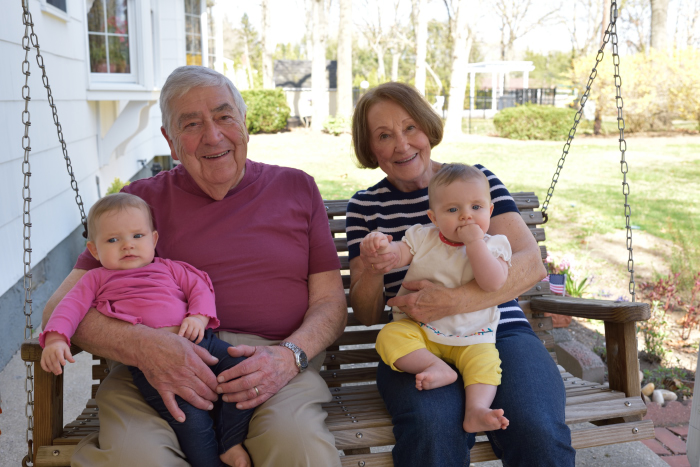 I was asked to speak at Hofstra University and convinced Steve that it'd be a great excuse to trek out the entire family to New York to see his family.  On Monday morning Steve, Paty, the boys, girls, and I all hoped in the minivan and drove 4 hours from Baltimore to Long Island.
We also got to have dinner with Uncle Chuck and Stephen.  It was so nice to see everyone, it had been way too long!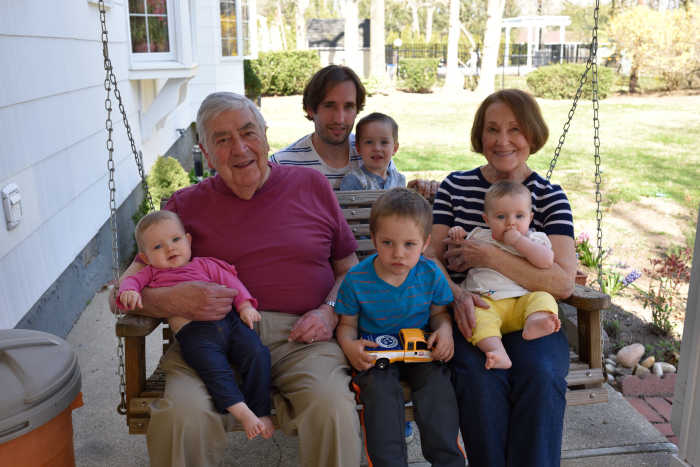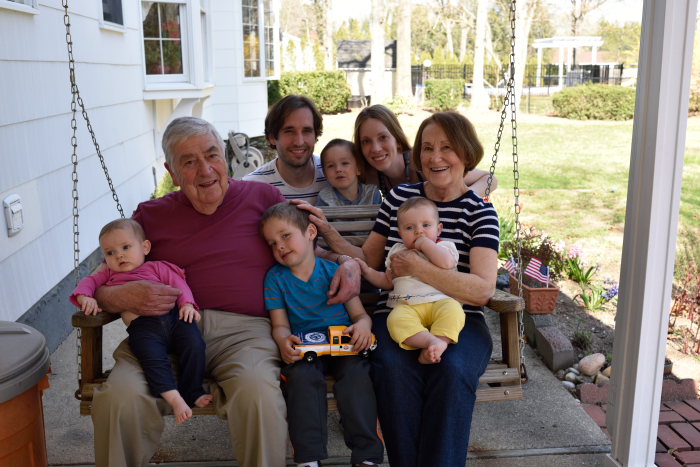 It was the very first time the boys slept in a hotel room… but not the girls.  This might be the first time the girls had a "first" before the boys had their "first" equivalent.  Besides the yummy hot breakfast, the boys were really excited about the pool… or maybe it was just me.  We took the girls swimming for the first time.  I didn't get any pictures of them in the water but I did get some of them in their swimsuits.  It was adorable.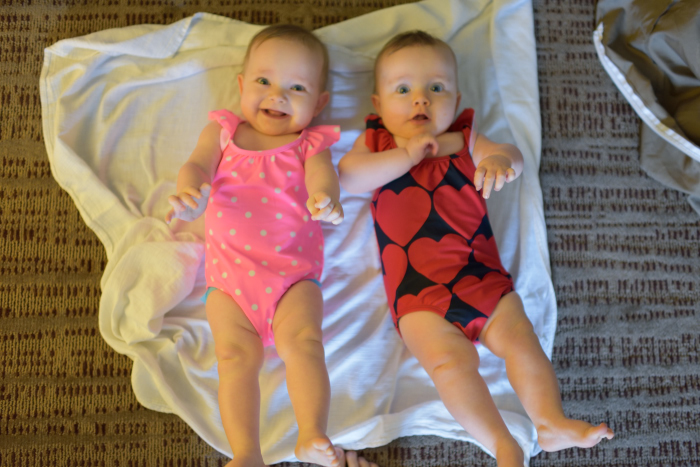 Nathan also took some great photos.  He is a really good photographer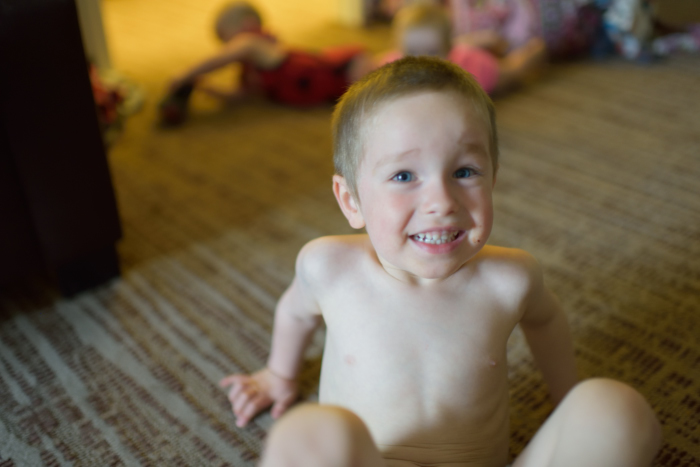 Check out Emily "planking" in the background on this one.  She is so strong!