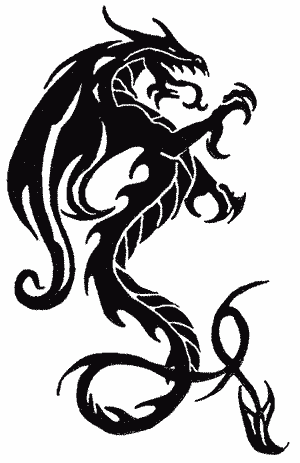 According to the Chinese Zodiac calendar, on January 22, 2012 the Year of the Rabbit will end at midnight, giving way for the Year of the Dragon which will run from January 23, 2012 to February 9, 2013.
Persons born within these date ranges are said to be born in the "Year of the Dragon, and since the Dragon is said to be a deliverer of good fortune and a master of authority, those people born in Dragon years are to be honored and respected. The dragon is one of the 12-year cycle of animals which appear in the Chinese zodiac related to the Chinese calendar, and it is the only animal that is termed 'legendary'. The Year of the Dragon is associated with the earthly branch symbol. The Dragon is the fifth sign in the Chinese Horoscope and signifies luck.
PAST & FUTURE YEAR OF THE DRAGON DATE RANGES
16 February 1904 – 3 February 1905: Wood Dragon
3 February 1916 – 22 January 1917: Fire Dragon
23 January 1928 – 9 February 1929: Earth Dragon
8 February 1940 – 26 January 1941: Metal Dragon
27 January 1952 – 13 February 1953: Water Dragon
13 February 1964 – 1 February 1965: Wood Dragon
31 January 1976 – 17 February 1977: Fire Dragon
17 February 1988 – 5 February 1989: Earth Dragon
5 February 2000 – 23 January 2001: Metal Dragon
23 January 2012 – 9 February 2013: Water Dragon
10 February 2024 – 28 January 2025: Wood Dragon
Did you know? In Chinese astrology the dragon is the only animal of the Chinese zodiac year that is not real.
WHAT DOES THE 2012 YEAR OF THE DRAGON HAVE IN STORE?
EXPECT A WILD YEAR, although it is a 'water dragon', and water has a calming effect on the Dragon's fearless temperament.
Your mommy and daddy were both born in 1982, the year of the water dog.  Dragon seems so much cooler!