On Friday my mom and I went in for the NST and then a quick appointment with my Dr.  I got a few details about what to expect for the c-section and we found out that my appointment was at 9 am on Tuesday, not 11 am.  So it's a good thing we asked!
During the NST we found out that both babies moved, but unfortunately it was to the breach position.  Looks like the c-section is happening.  Nathan is the only one of my babies that knew to get in the heads down position.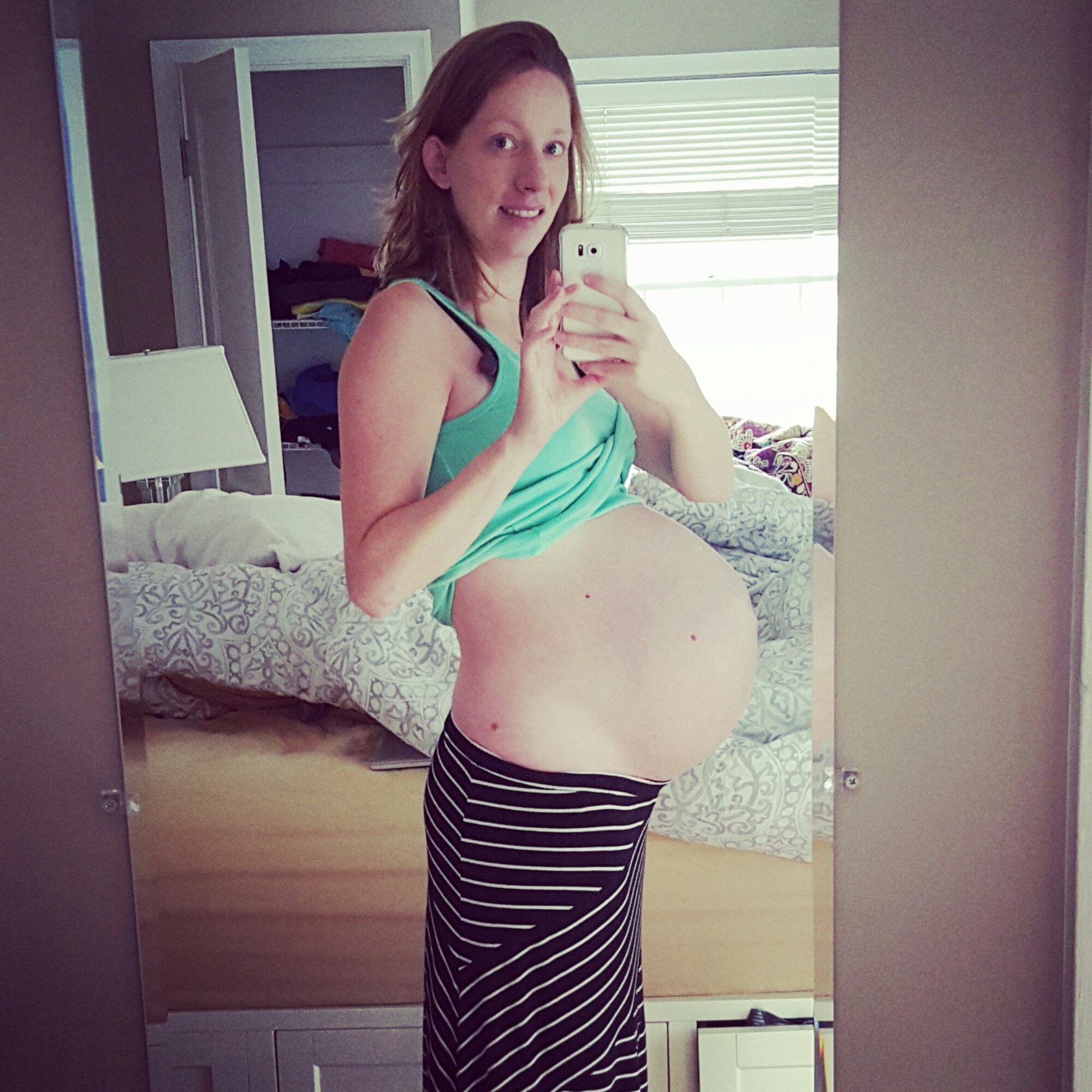 I'm ready to be done being pregnant.  The last few days I've had some fun new symptoms:
acid reflux that keeps me up at night.

itchiness all over.  I think it started after taking a bath last night so it's probably just the hot water drying me out.  Seems a little better today after putting on LOTS of lotion.
My blood vessels seem to be sticking out and have huge pockets of blood in them.  I'd be a mosquito's dream come true.
waking up to pee every 1 – 1.5 hours (more frequent) as well as the horrible feeling of gasping for breath.
hip pain from all the weight and sleeping on my sides.
feels like lots of weight gain but hopefully all of it is going to the babies.  Crossing our fingers that they're at least 6.5 lbers.