Grandma and Grandpa Seacat were just here staying with us as they head back to Montana (and then Seattle) for their cross country road trip.  We were lucky enough to get them for a whole week.  Unfortunately both of them were feeling pretty sick when they got here.  Grandpa recovered in the basement and was quarantined to his dinner spot on the kitchen counter.  Luckily none of the DeLucas are sick *knockOnWood*.
The boys fell in love with them quick as usual.  Always asking in the morning if Grandma was still downstairs.  Anthony made sure to grab grandma's hand and "march" with her around the room with his new Mickey Stick.  Nathan made everyone make-believe "rice cookies".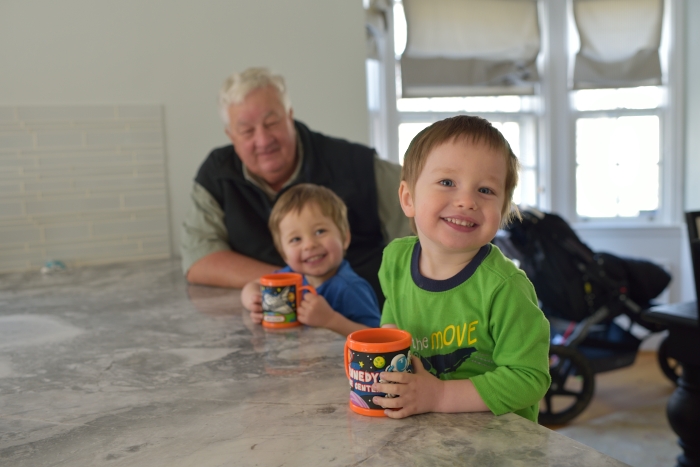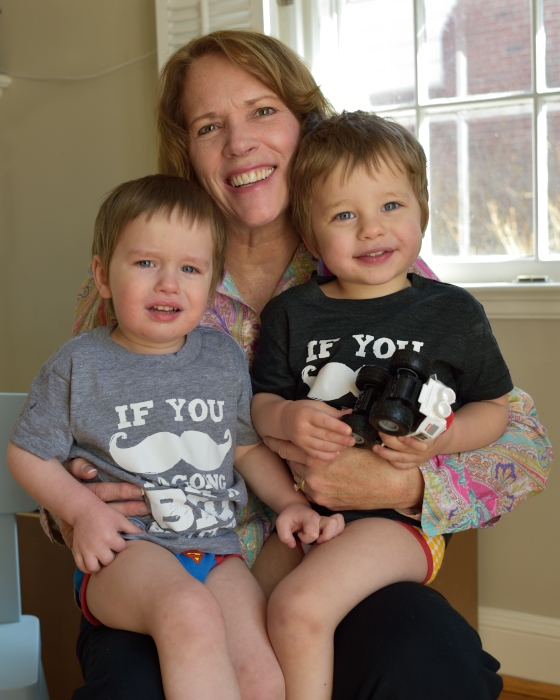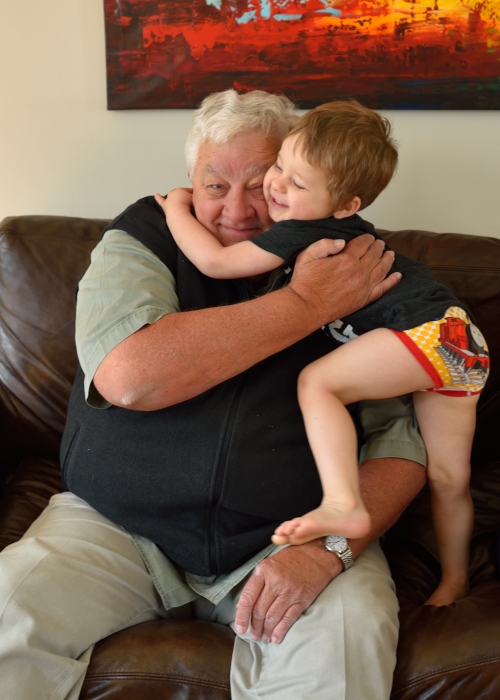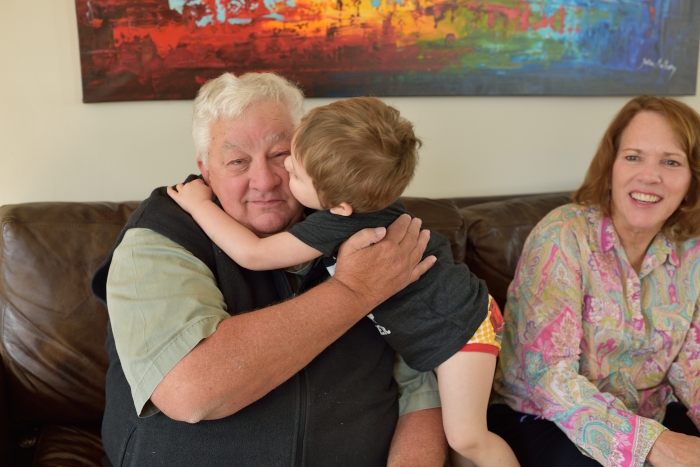 Their trip went by way too fast.  Lucky for us (unlucky for them) they were here during our 3 day potty training marathon (more later) which helped a ton with the boys.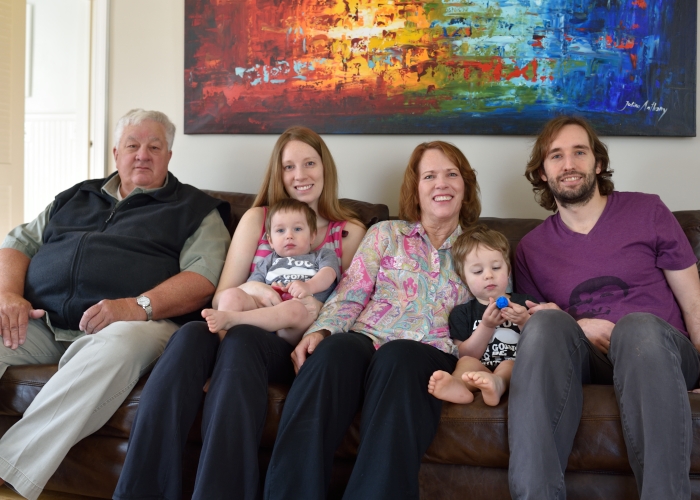 Travel home safely. We're going to miss you guys!  We love you!