Yesterday my brother, Mark, sister-in-law Katie, and their two sons, West and Townes, drove over to Baltimore to spend the afternoon with us.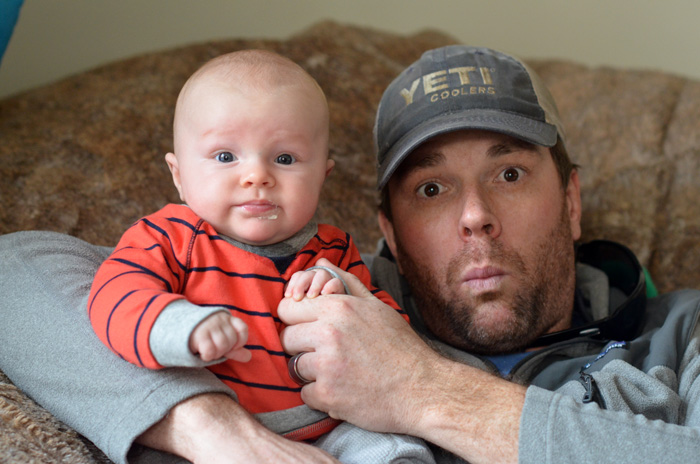 It was so nice to see them!  We had flown out to Montana to meet Townes when he was just a week or so old and he has changed a lot!  He is a big little guy: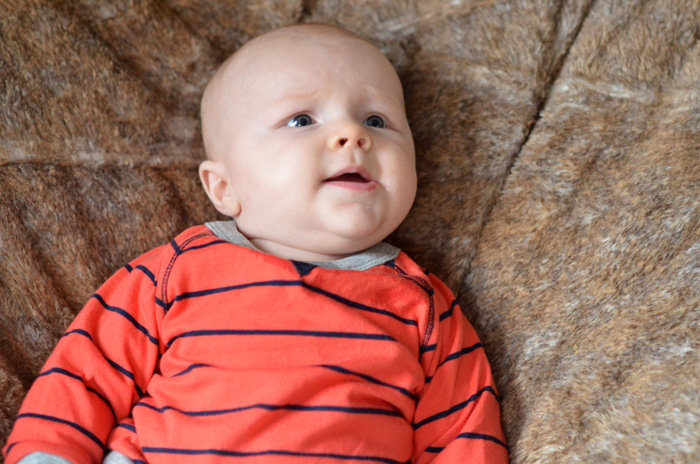 And he's got red hair just like his daddy's beard.  This was the first time I've seen my boys interact with a small baby and it was so cute.  Both of them were so curious about Townes.  Nathan wanted to touch him and Anthony was doing laps around him in excitement as he lay on the ground.
Here's a video of Anthony circling… it's a little blurry but you'll get the idea of how cute he was: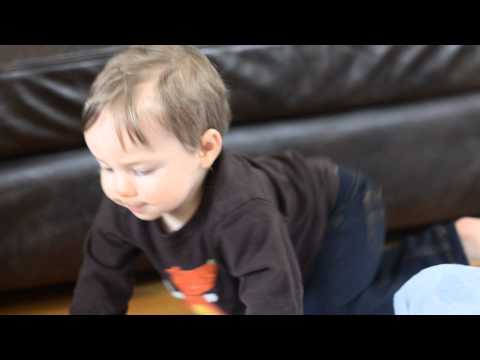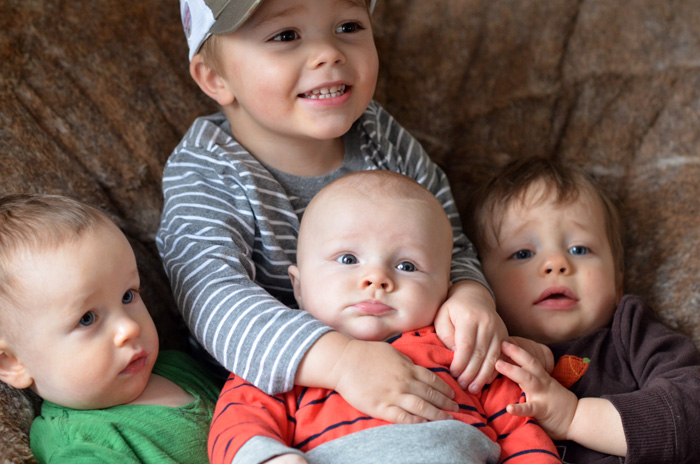 Thanks for coming out of your way to visit us!  It's so nice to get the boys together.