Nathan and Anthony got their first baths today!  Daddy learned from Grandma Seacat and was able to bathe Nathan alone.  Neither boy really liked the bath but they did like the part where they got their hair washed!
Anthony's first bath: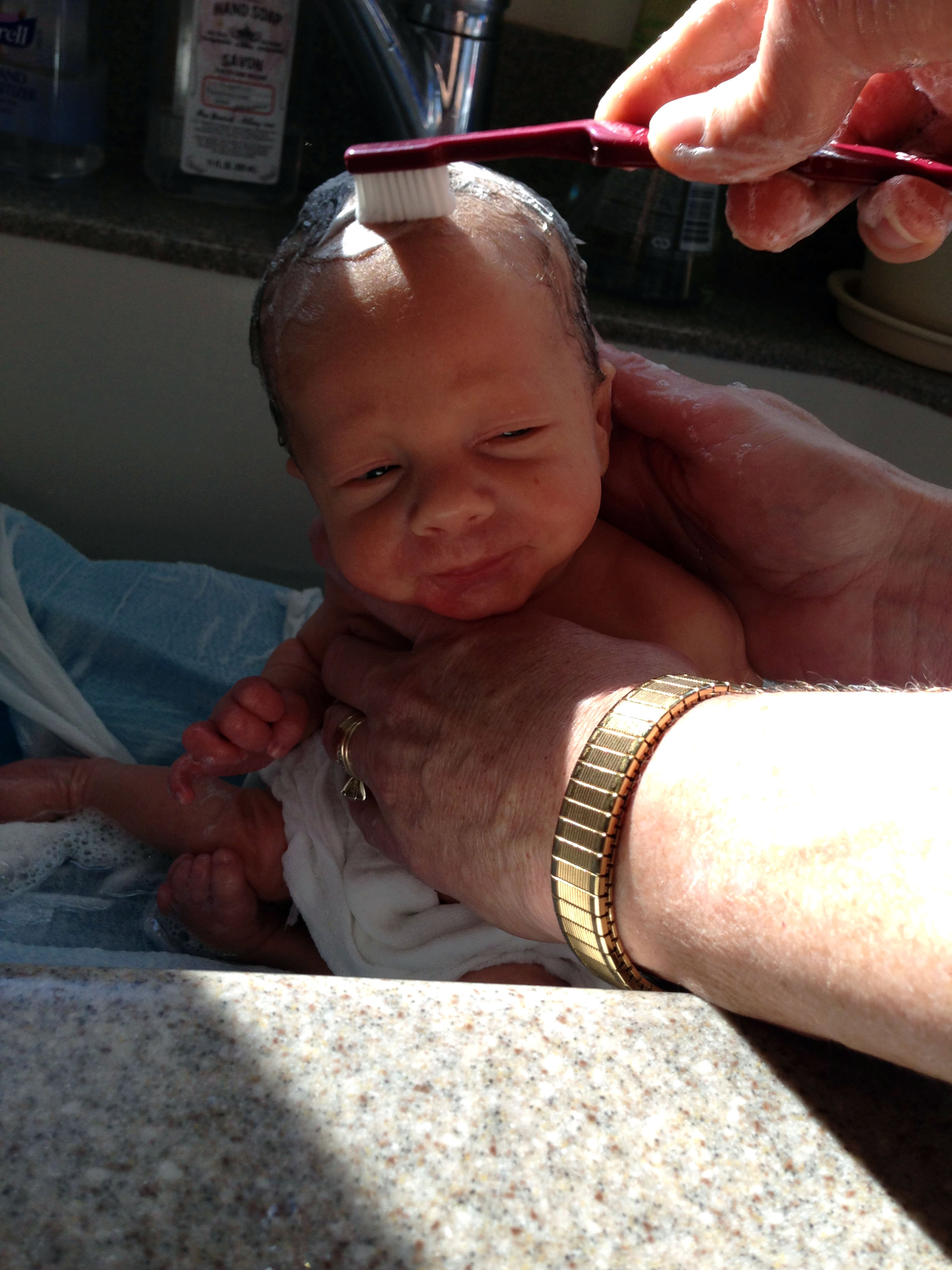 Nathan's first bath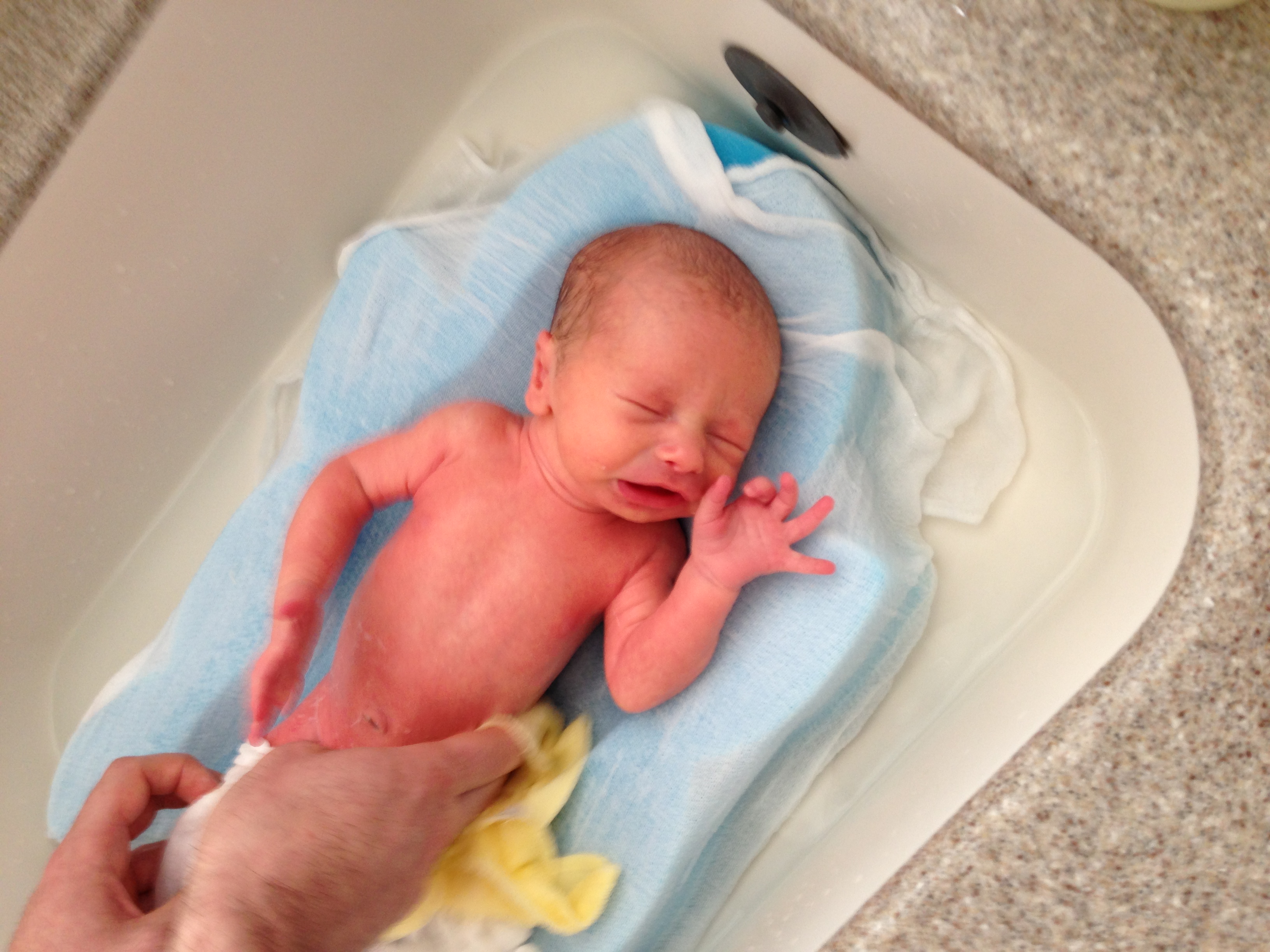 Both boys were exhausted after their baths and had very good naps.