On June 8th I showed some pictures and a video of Nathan planking and Anthony has just started doing it about a week or so ago. Here's a video of him holding himself up on his tip toes.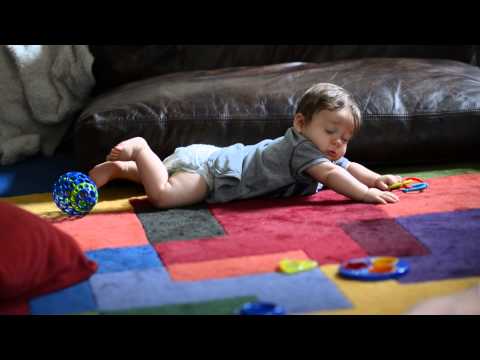 It seems so much harder for Anthony because he's got thunder thighs! He is so determined to figure out how to crawl like his brother.  Look at this determined face:
Nathan has been planking up on his little toes.  I got some pictures of him doing it today as well as a little video.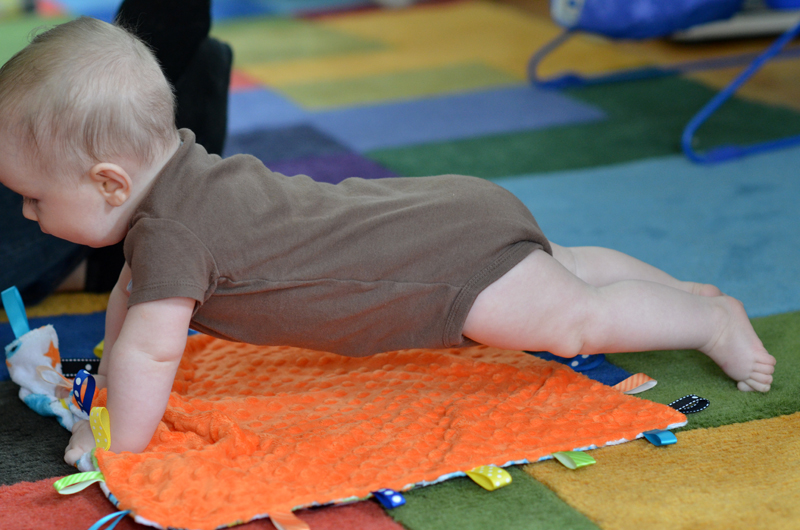 Check out that air time!
He'll run after a toy across the room too.  I don't think he knows what he's doing yet.  Steve and I think he's going to be going all over the place within the week.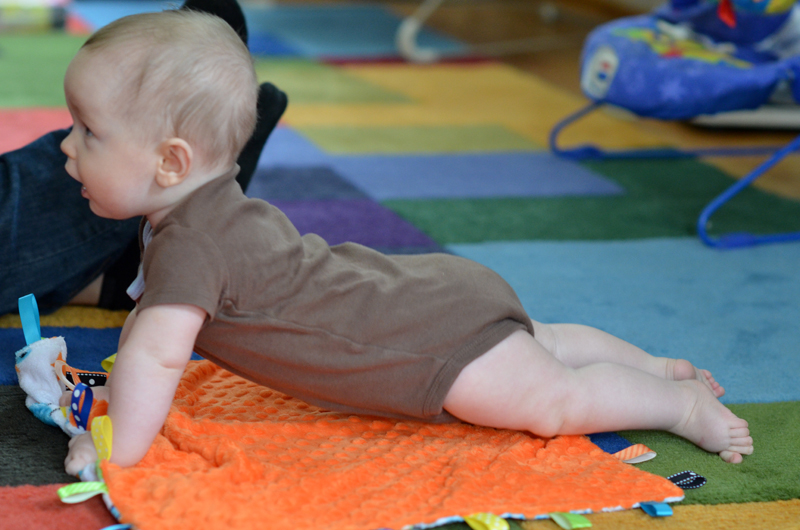 That's some strong big toes. (hard to tell from this pic that he's off the ground)
I wish I could do push-ups like that.  Baby gates need to be installed asap.