Yesterday we took the boys to Hybridoma, an organic fruit farm to pick blueberries.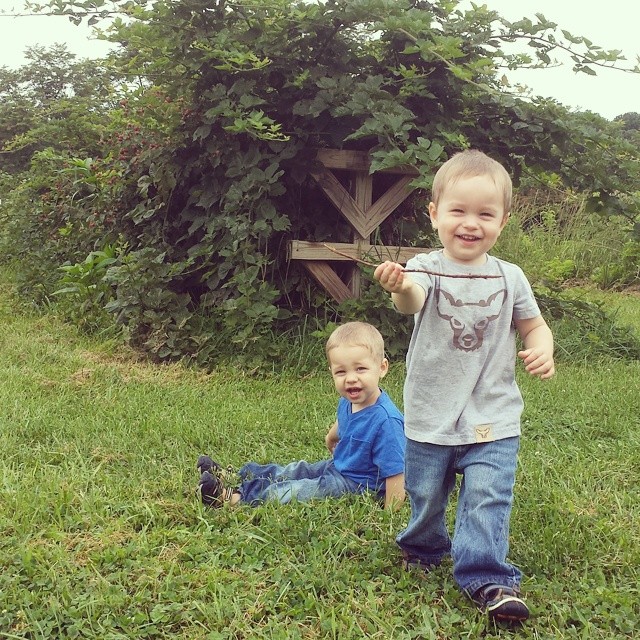 It was about a half an hour drive from our house.  We checked in and grabbed our bucket and then headed over to the raspberry and blackberry patches.  There weren't really any berries there though.  The blueberries was were the excitement was at.  The boys LOVED it.  We showed them how to pick the berries off the bush and the boys learned really fast.  Most of the berries they picked went into their mouths and not into the bucket.  At one point Nathan put one of his white berries (read: not ripe at all) into the bucket and then pulled out a handful of good blueberries that he immediately shoved in his mouth.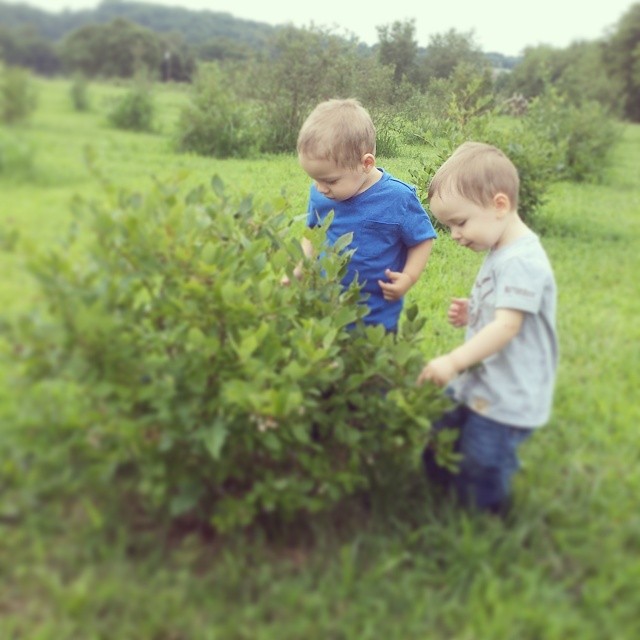 They were very independent moving between the bushes searching for berries.  However, the boys did want to be near each other for the most part.  We ended up getting a little over a pound and a half of delicious blueberries.  Someone they taste that much better knowing that we picked them ourselves.