The boys had their second birthday party on Saturday and they were surrounded by friends and family.  Aunt Laurie and their Grandma Seacat and Grandma DeLuca all helped to prep for the party.  Steve even went and purchased balloons.  Notice the 0's and 1's. …and it was all Steve's idea. Their 10 birthday already!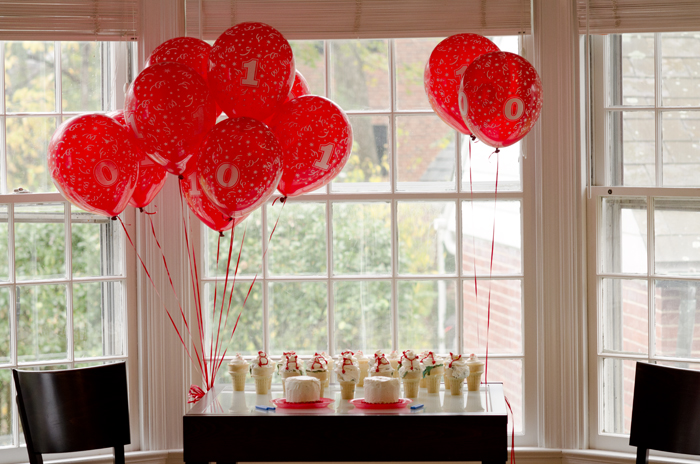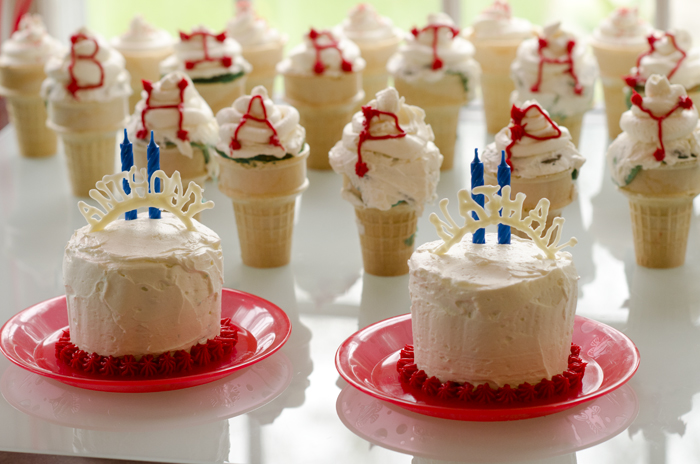 We put the boys down for a nap while we were doing the finishing prep and for some reason Nathan was just screaming in their room.  Finally I went in to find Anthony in Nathan's crib.  He was jumping on Nate's bed with a giant grin on his face.  He has never climbed out of his crib before so it was cute to see that his first climb out he went from his crib to his brothers.  Nathan didn't find it humorous though.  He was face down in his pillow crying.  It was clear all he wanted to do was sleep.  I took Anthony and put him back in his crib and gave them both a hug and pushed their cribs further away from each other.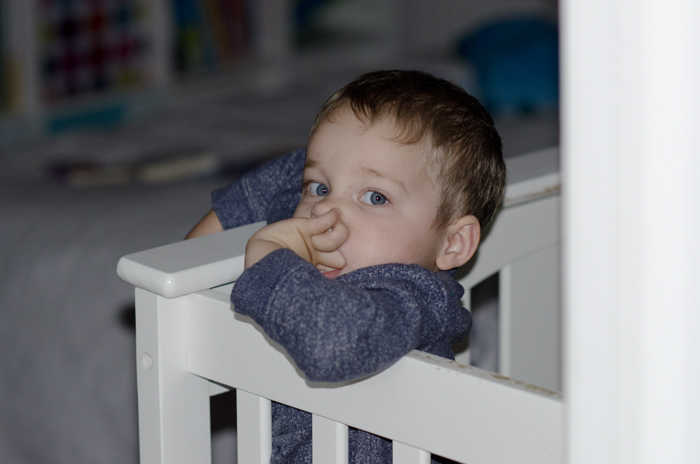 During the party the boys started out wearing the same outfit (thanks Grandma Seacat!) and were in great moods… so much better than last year.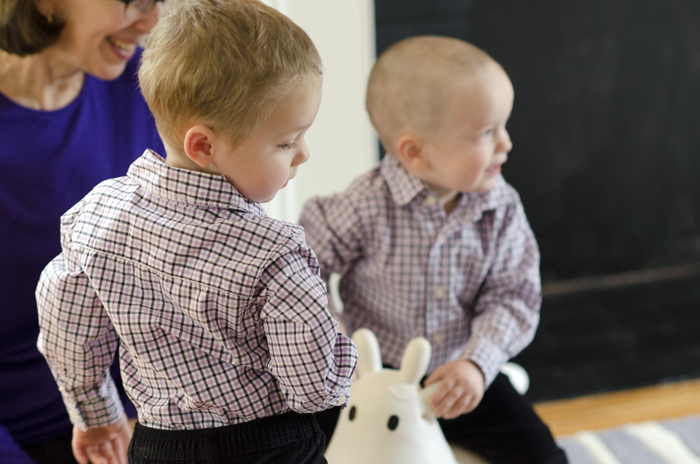 We decided to give them one more year with the cake smash.  Nathan decided to use a spoon and Anthony decided to use his face.  He didn't even use his hands.  He would just throw his head down into the cake and eat it… very strange.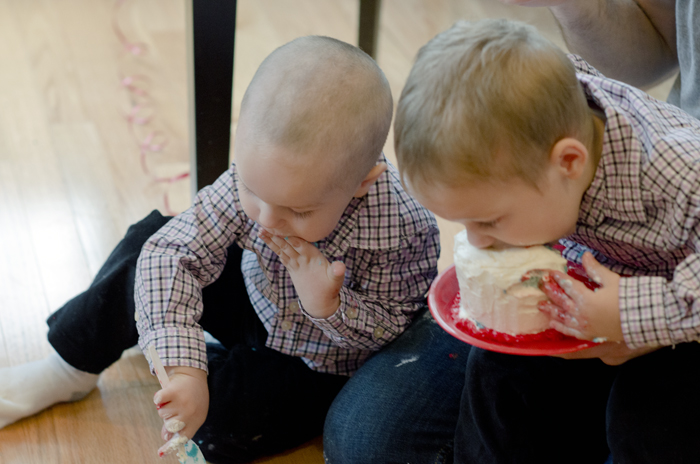 At one point they took a break to drink some water.  It was cute to see Nathan share with Anthony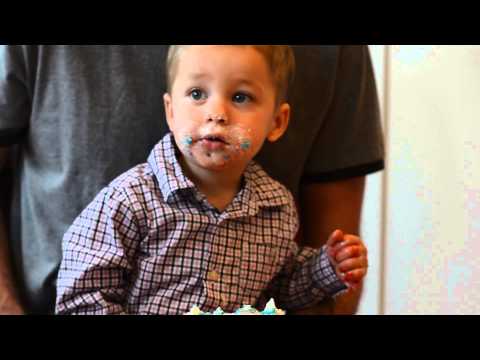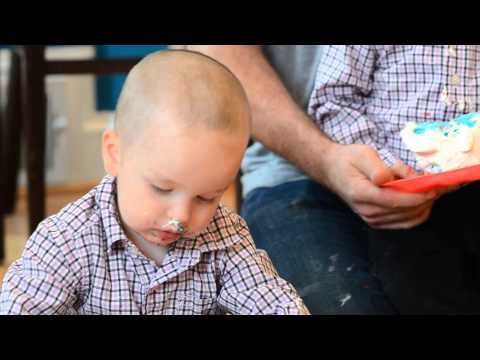 It seemed they were their happiest when they were playing next to each other.
Thank you everyone who came out to make their second birthday a success!