Our family hoped on a plane and headed out to Seattle to meet two week old Cash Crow a couple weeks ago.  The boys travelled pretty good on the way there.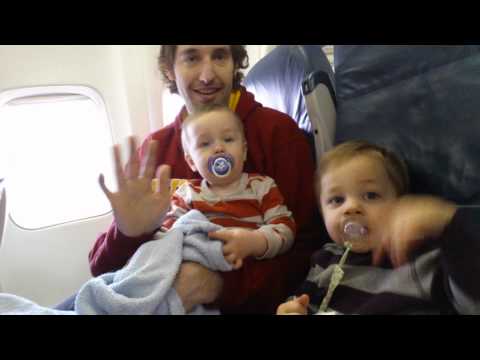 Steve insisted that we purchase three seats rather than two even though the boys are free until they're two years old.  It turned out to be a pretty good idea.  We had a whole row to ourselves and the boys could crawl around everywhere.  They got a little claustrophobic at times but overall did an awesome job travelling there.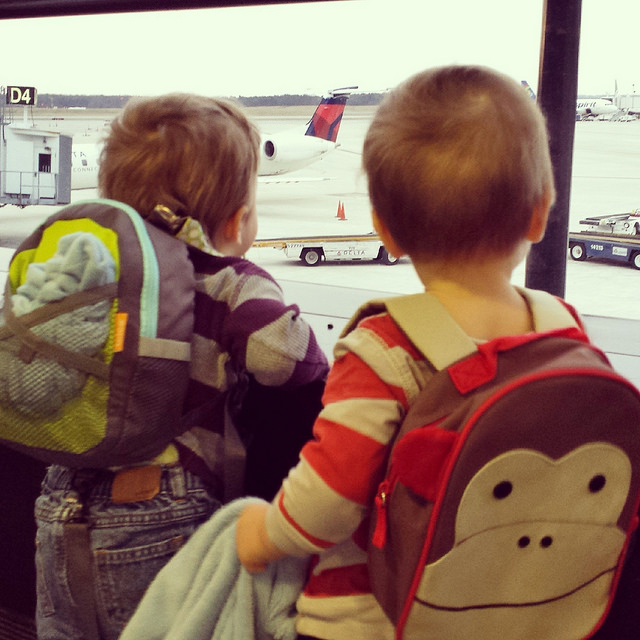 We even got them little backpacks to wear with a little leash.  However, our layovers weren't very long so the leashes didn't really come in handy.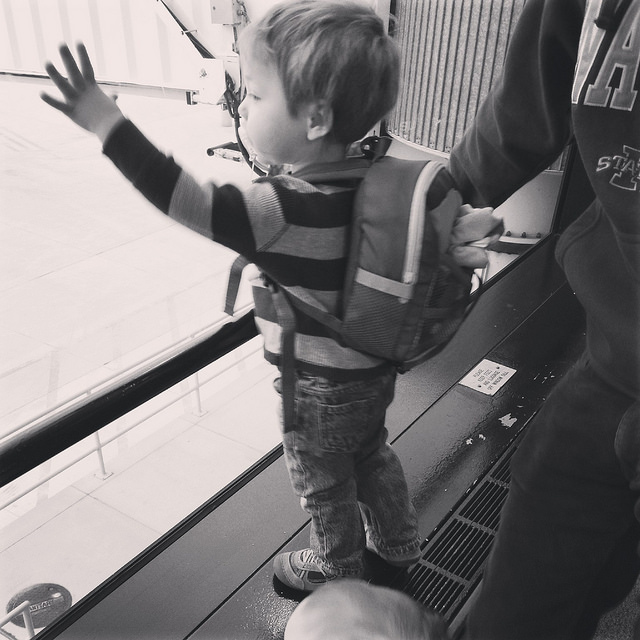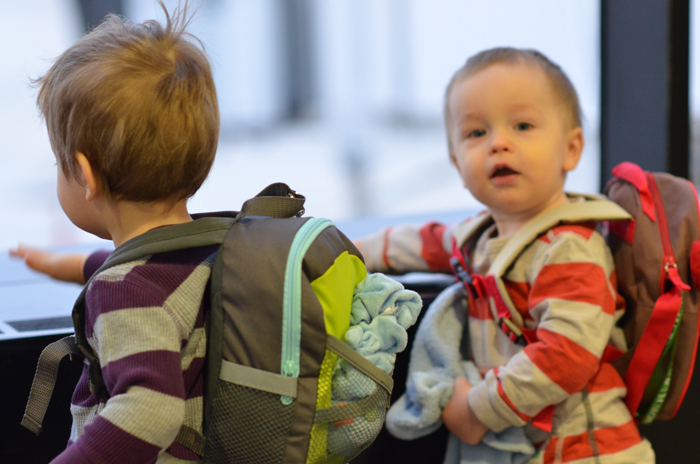 Here's a cute picture of Anthony looking so grown up sitting in his middle seat all by himself.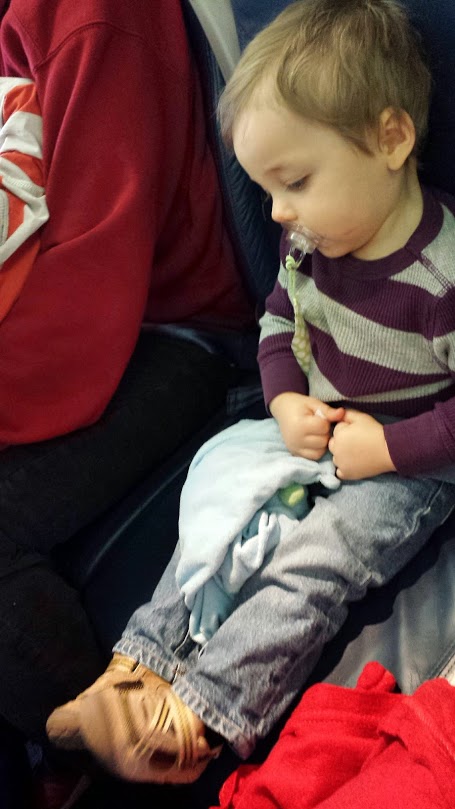 When we got to Seattle we were welcomed into loving arms and joined right in on the chaos that is a household full of boys.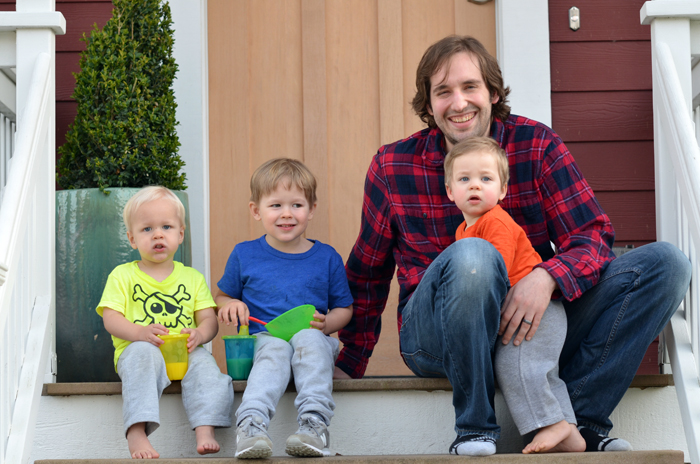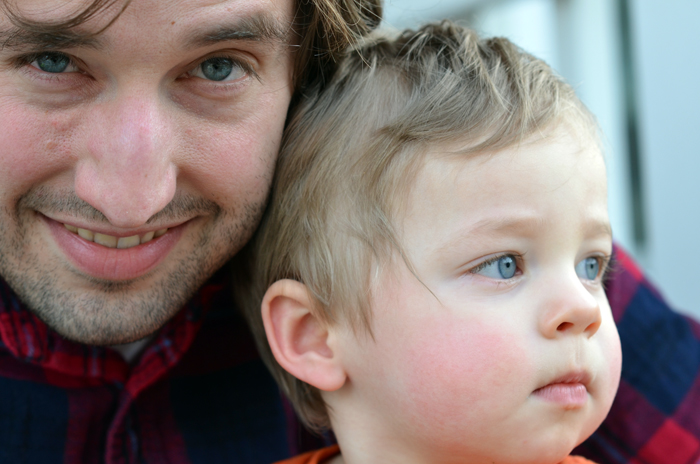 It was all downhill from there.  If it wasn't one thing it was another; adjusting to the time zone, Anthony was allergic to the oxyclean and broke out in hives, then they both started getting sick.  The Crow crew had just been to the doctor the day before we got there to start taking antibiotics for a cold and apparently we weren't lucky enough to miss the bug.  Nathan started showing symptoms pretty early on with a runny nose and cough.  Not to mention the boys had extreme separation anxiety.  If Steve or I weren't in the room they'd break down crying hysterically.  If Sara said Nathan's name when he was playing with something he'd freak out in tears like she was yelling at him.  He doesn't like people other than us telling him not to do something.  Needless to say, I felt like we were in the way.  It was anything but a vacation… trying to keep the boys happy so that the house wasn't screaming around the new baby.
Here's a glimpse of what it was like: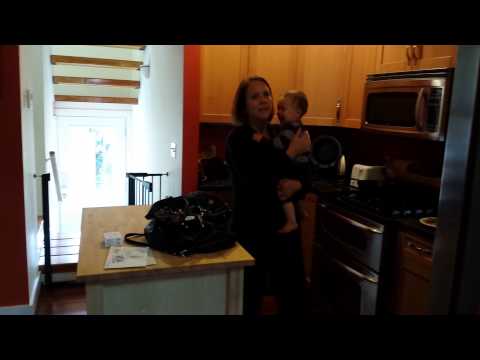 Although, at one point they were so out of it that they were dancing in circles with their arms out.  I called it the Zombie dance.  It was pretty hilarious.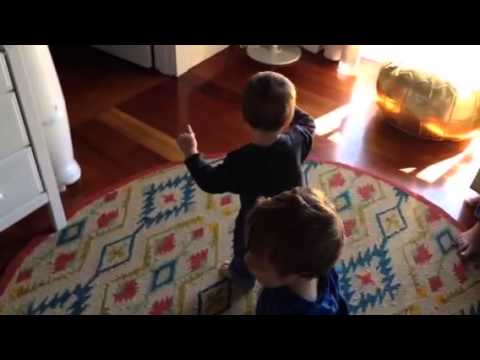 That being said Seattle was beautiful when it wasn't rainy.  Sara and Andrew live close to a big lake that you can walk around.  We took the boys out in their stroller a number of times.  I event went for a run with Oliver one day!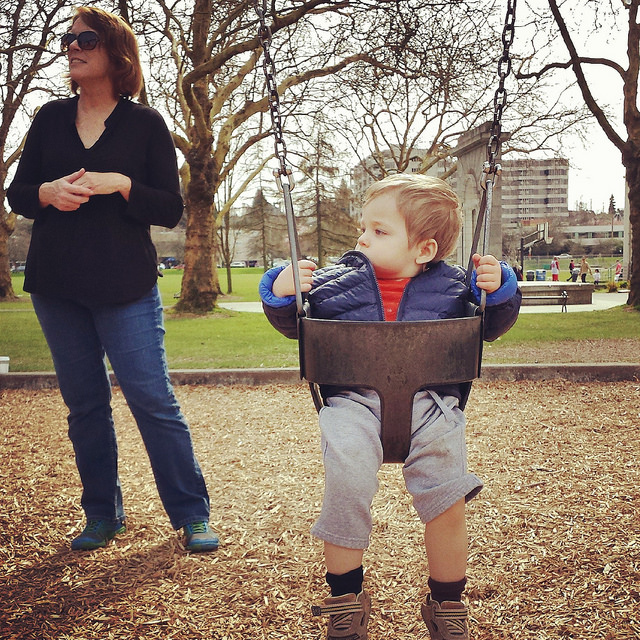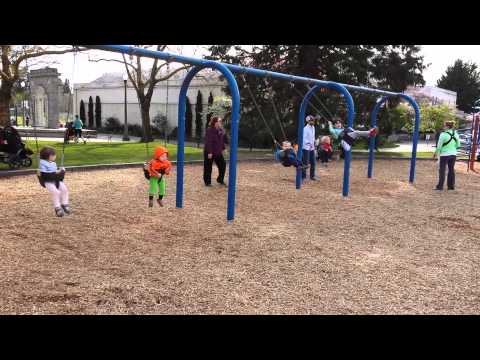 We also went to the zoo one day.  The first time the boys have been to the zoo.  They were still a little young for it.  They didn't really get excited about seeing the animals.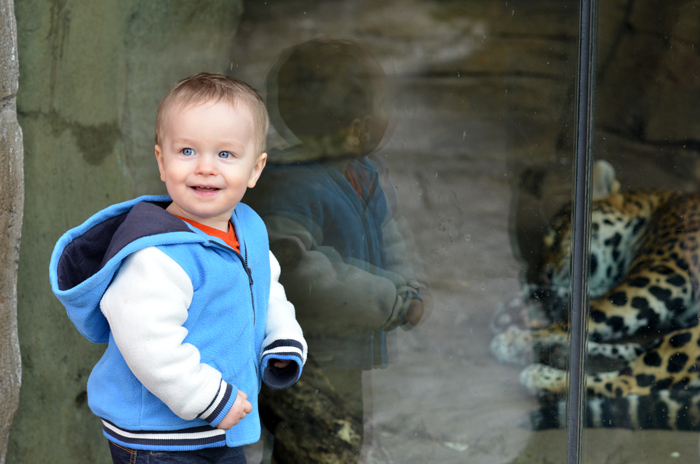 Although Nathan did run after a crow a few times.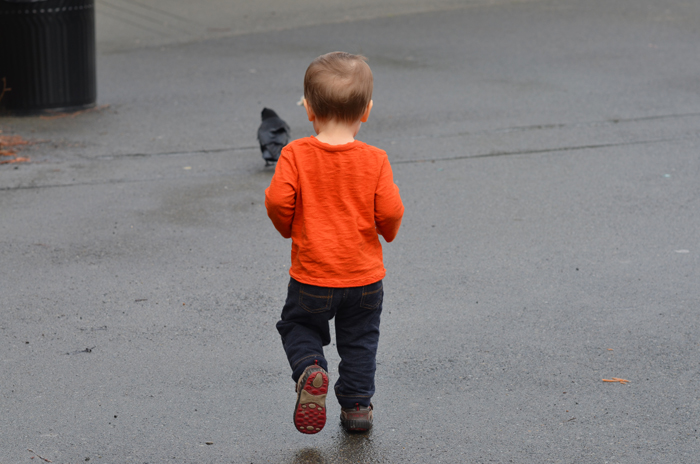 It was a little painful letting them walk around freely because they took off in opposite directions and were intrigued by EVERYTHING.  stick on the ground… amazing.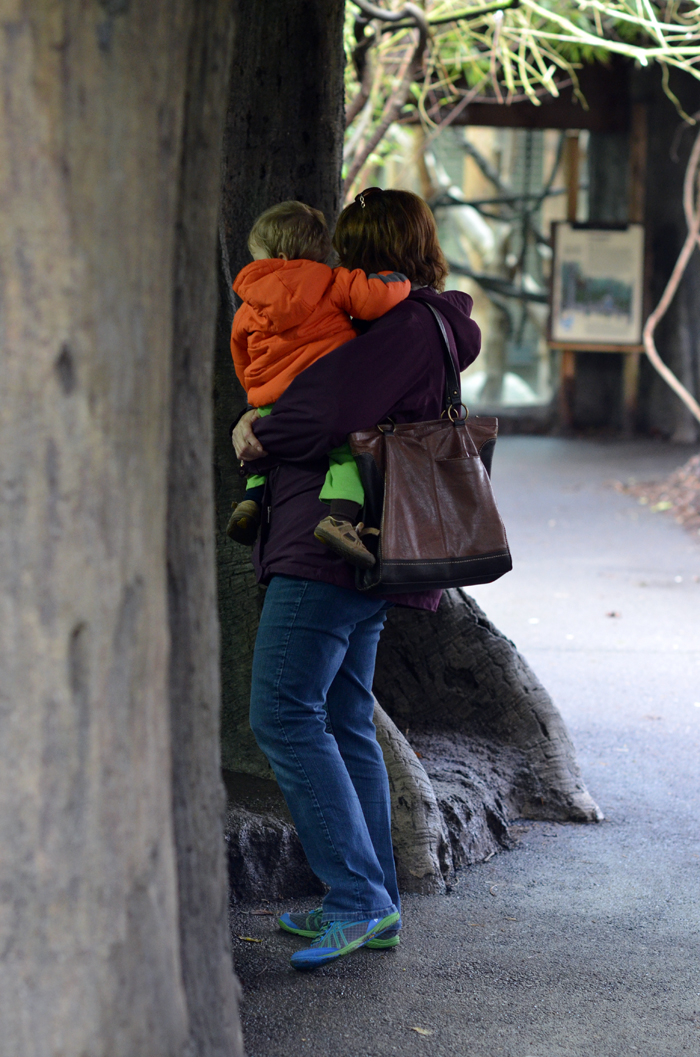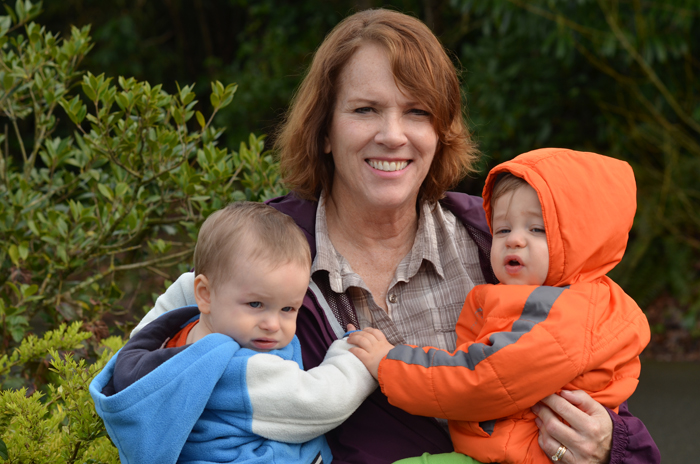 The boys loved playing with their cousins.  Knox and Banks have an awesome playroom with tons of toys.  Nathan and Anthony learned a lot by watching their cousins …like how to climb the wrong way up the slide.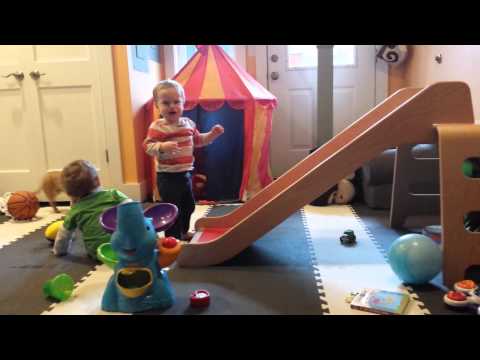 They even all took a bath together.
Cash is such a beautiful baby.  I don't remember our boys being that easy.  At one point I had a conference call for work and the only quiet place is the house was next to the sleeping baby in the nursery.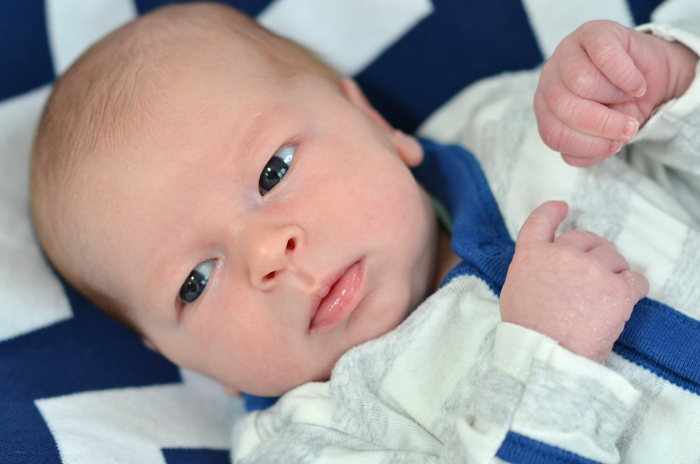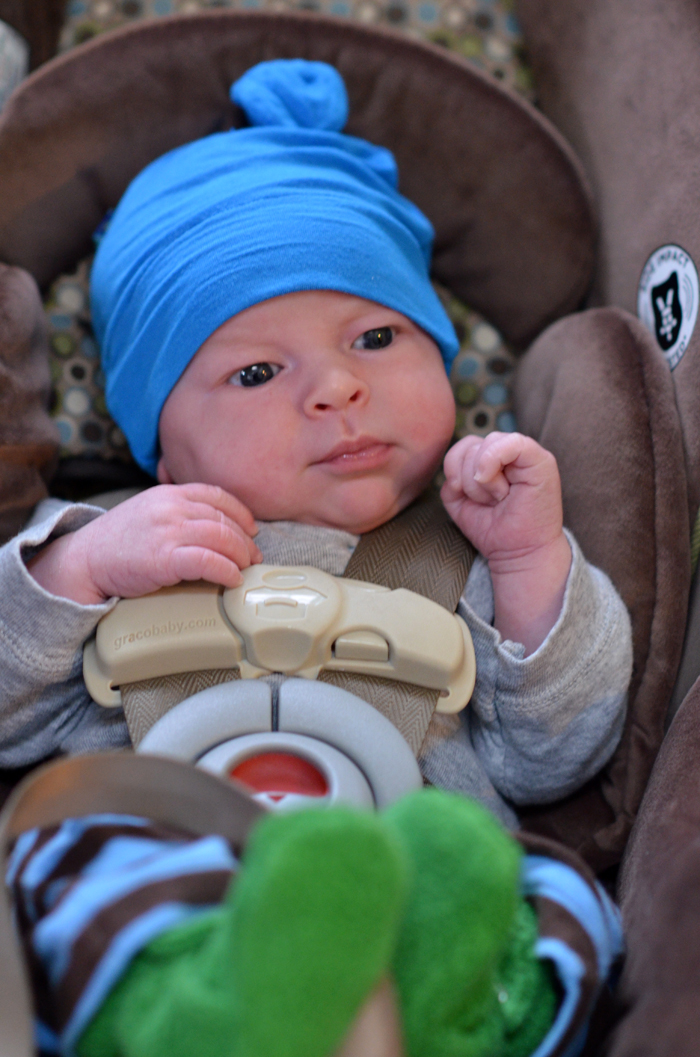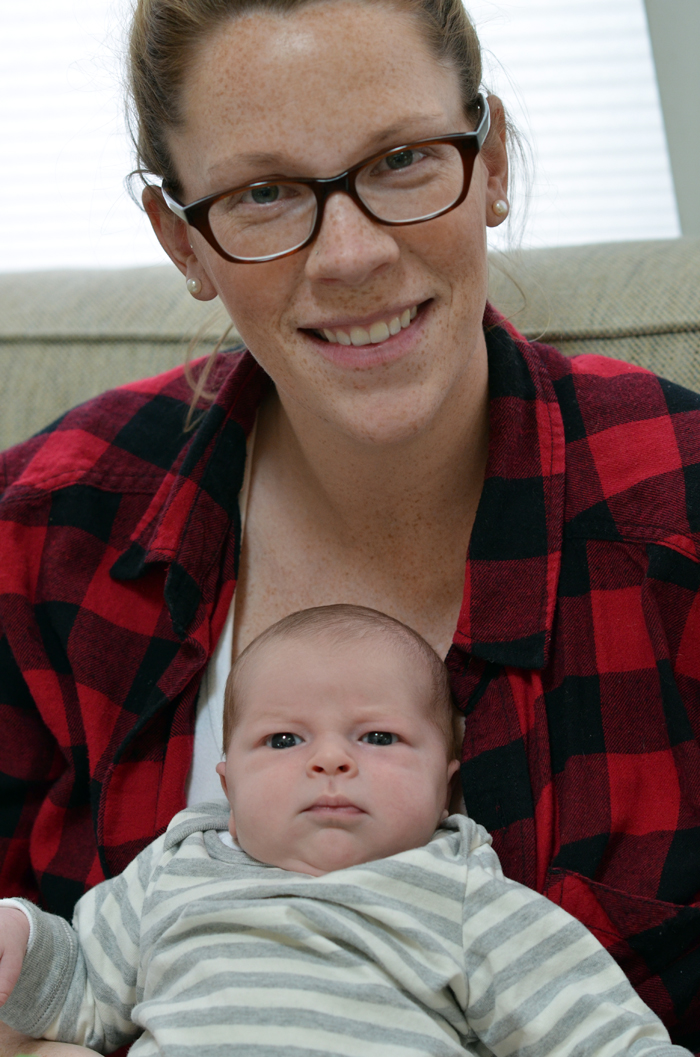 Sara handled having a third baby like it was no big deal.  She has got being a mom down to a T.  She made it look easy taking all three of her kids and piling into the car by herself and shutting her kiddos off to their activities like she hadn't just had a baby two weeks ago.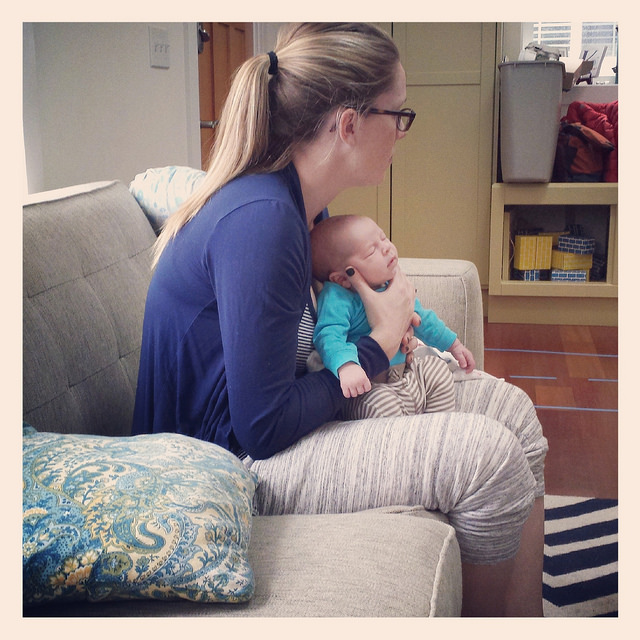 I am impressed.  We got to see Grandma Seacat while we were there.  She is out in Seattle helping Sara out for a few months.
Knox and Banks are so excited to be big brothers.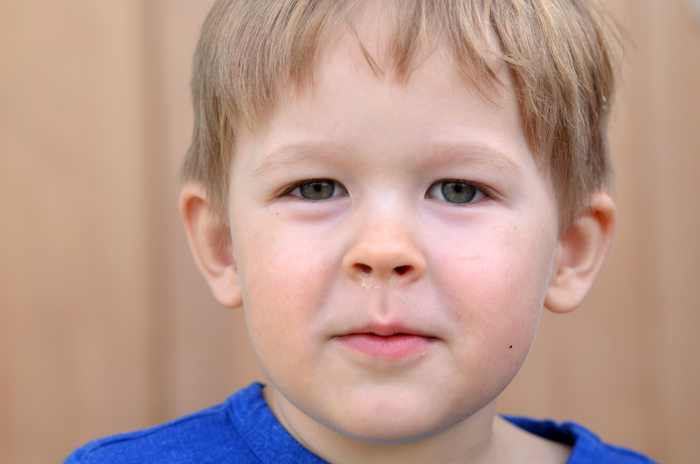 I feel in love with Banks.  He is the cutest kiddo.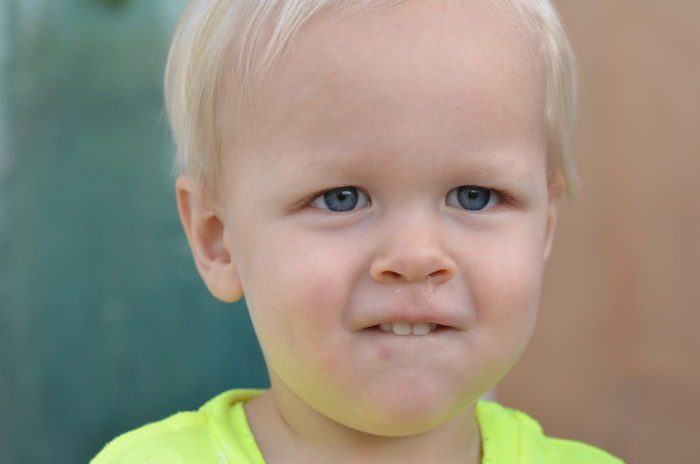 Sara taught him to say "No Floozies" in the response to "What is your advice for all the single men".  The best was one afternoon Sara and I were sitting on the couch drinking Mike's Hard Lemonades and Banks comes up and says "Mom all gone" and I go "yes Banks, can you go get us another one".  Banks precedes to take our empties to the recycling, go into the kitchen, opens the fridge, grabs another Mike's out, brings it to me and puts it on the coffee table and tries for a few seconds to twist open the top.  When it doesn't work, he goes back into the kitchen and brings out another one for his mom.  I was in shock.  This kid is only 5 months older than our boys!  He is a baby genius.  Banks is also a little ham.  At one point he crawled up and started giving his new baby brother kisses for the camera: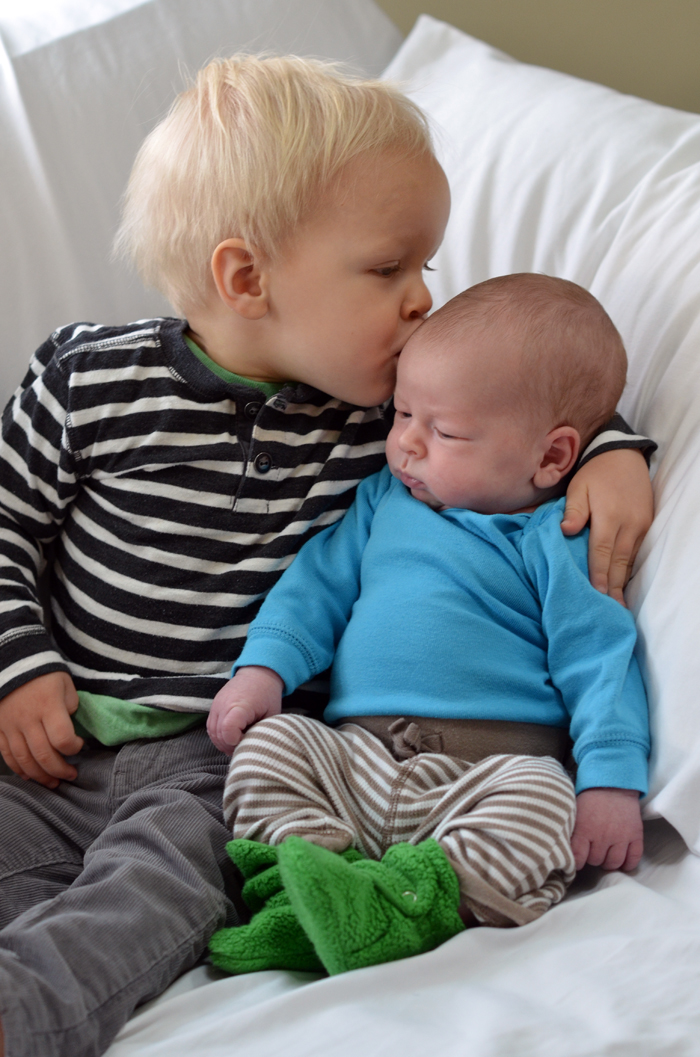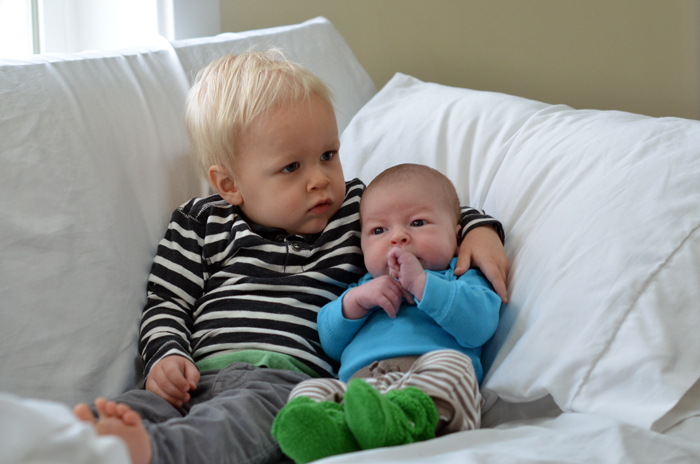 The trip home was not nearly as enjoyable as our trip out to Seattle.  Nathan, being sick, cried for most of the trip.  Anthony was very good though… so it could've been worse.  I also started coming down with the cold and it hurt to swallow and talk.
Thank you Sara, Andrew, Knox, Banks, and Cash for welcoming us into your home despite us not being easy guests.