Today has been one of the happiest days and one of the saddest days of my life.  Steve and I started the day out right getting to see our little babies for the NT scan.  They both looked great and were measuring 12w2d and 12w5d… right on track.  One had a heart beat of 157 and the other was 160.  They were both squirming around and even appeared to be waving at us.  We also had good preliminary results back on the genetic testing so we were feeling so happy.  My mom called during the appointment and we just figured she was calling to see how it went.  When I called her back when I got home I found out that my grandfather had suffered from a blood clot rupturing in his head.   I've spent the last hour or so crying and trying to make sense of it all.  I never even got to tell him we were expecting.  I know he would be so happy.  I'm going to miss him but I also have so many fond memories of him.  The last time I saw him was my brother's wedding almost 2 years ago and he was nothing but smiles.  Here's a picture I took: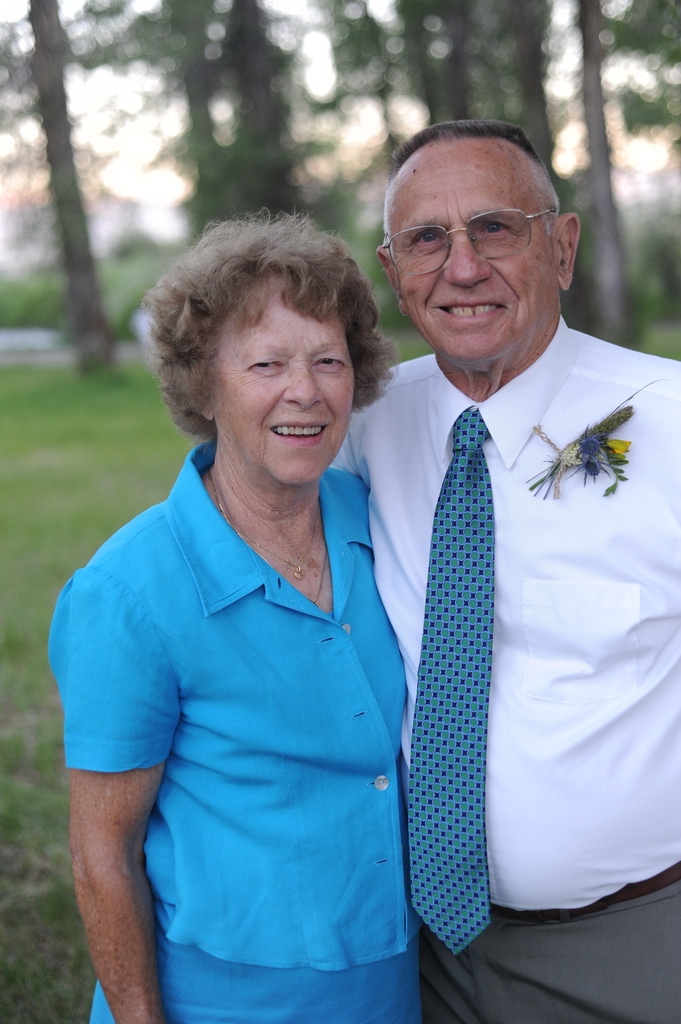 One of the babies today appeared to be waving at us.  I like to think it was my grandpa letting me know there will always be a little piece of him in everything that makes me happy.  Here's a picture of the wave:
Here's the rest of the pictures:
The neck measurements of each were 1.7mm and 1.5mm, the doctor said it was good to be under 3.5mm.  Their heart rates were 157 and 160.  They measured 61.7 mm and 57.1 mm which is about 2.5 inches long.
The preliminary results of the tests are a 1 in 13,000 chance of Down Syndrome and a 1 in 100,000 chance of Trisomy 18.  I was a little worried at first about doing the genetic testing but I'm glad I did.  I feel like a weight lifted off of me… very relieved to know the babies are currently healthy.