Here's the belly at 32w5d: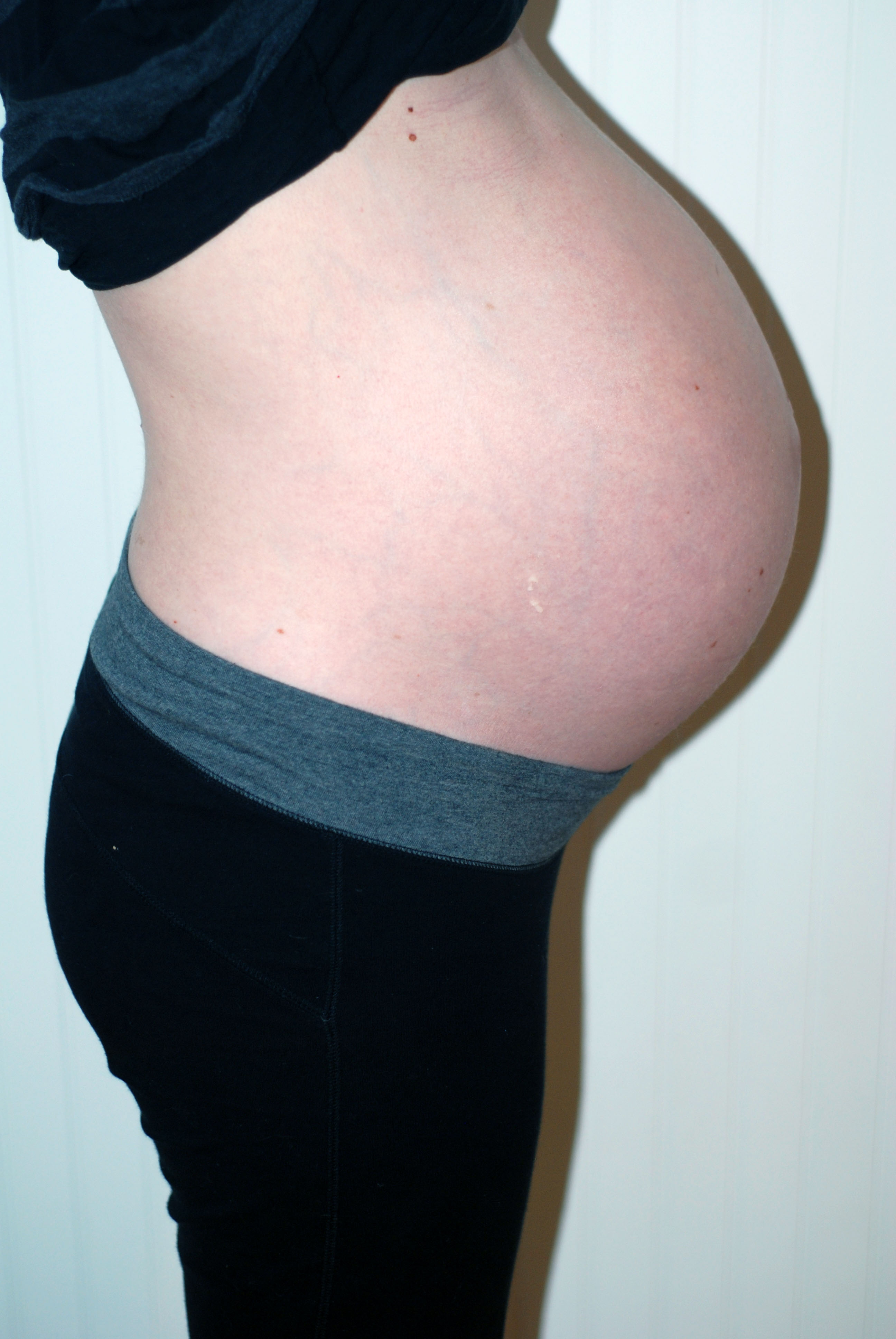 Luckily the nose bleeds were not a lasting symptom.  However, the fatigue has come back in full force.  I probably wake up 5 to 6 tines at night.  Steve only makes it through a few minutes of my snoring before he has to leave the room to go sleep somewhere else, leaving Gracie with me.  Gracie shoves me to where i'm only taking up about a quarter of the bed and then she wants to get up at 7 to eat breakfast and go outside.  I think last night might be the last night the doggie gets to sleep with me until after babies.
New symptoms: itchiness… my eyes and upper belly where my rib cage would normally be.  I think baby B is kicking me in the ribs, i wouldn't be shocked if I looked down and saw black and blue.  That's the most painful area to touch.  I imagine the skin separating from my rib cage similar to how cooks separate the skin off of a chicken or turkey to season the bird making it extra tasty.
My friend Mandy is throwing me a virtual baby shower which is a cute idea!  I don't know many people in Baltimore yet… having only lived here 2 weeks… so it's nice seeing familiar faces and comments on facebook of loved ones.  Speaking of familiar faces, my friend Tiffany is coming out this weekend to see me and of course the baby bump.  It's been FOREVER since I got to see her.  I can't wait.
Overall I'm feeling very pregnant, gigantic, and useless.  As I told my dad I find myself giving myself a pep talk just to get up from a chair or the couch.  It's hard to image how huge I'm going to get these next few weeks until the boys decide to arrive.